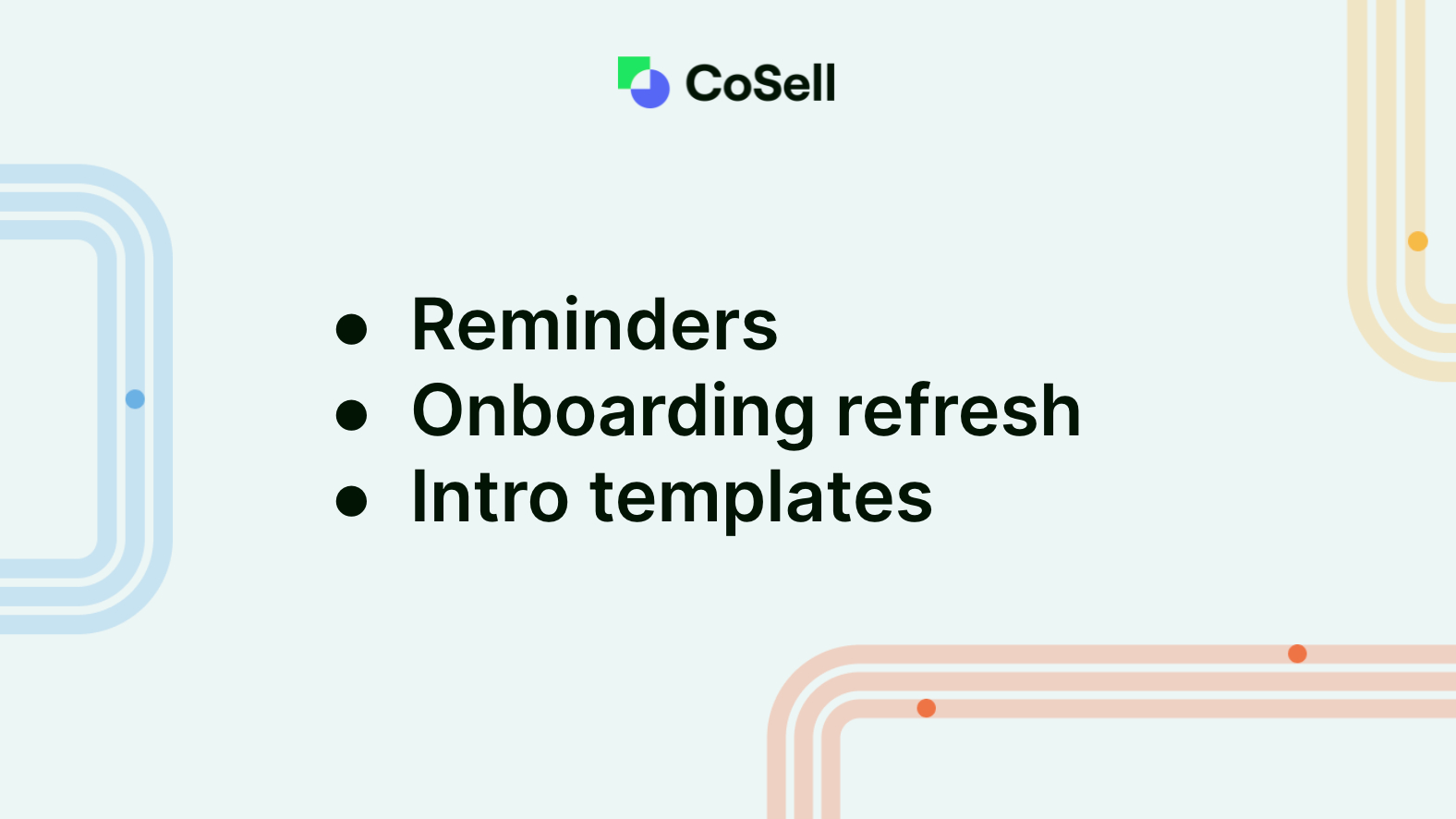 DATE:

AUTHOR:

CoSell development team
DATE:
AUTHOR: CoSell development team
Today I'm excited to share three new features we recently shipped.
Reminder emails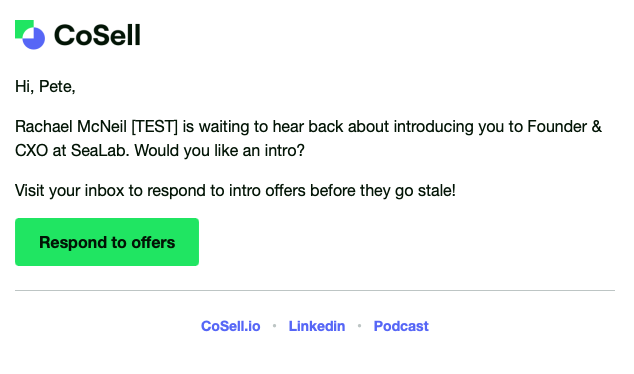 We get it, life is busy. We can't always respond to intro opportunities the moment they arrive, and we don't always remember to circle back to them later either. To help, we've added friendly email reminders that will let you know when something's been waiting in your CoSell email inbox for more than a few days.
CoSeller onboarding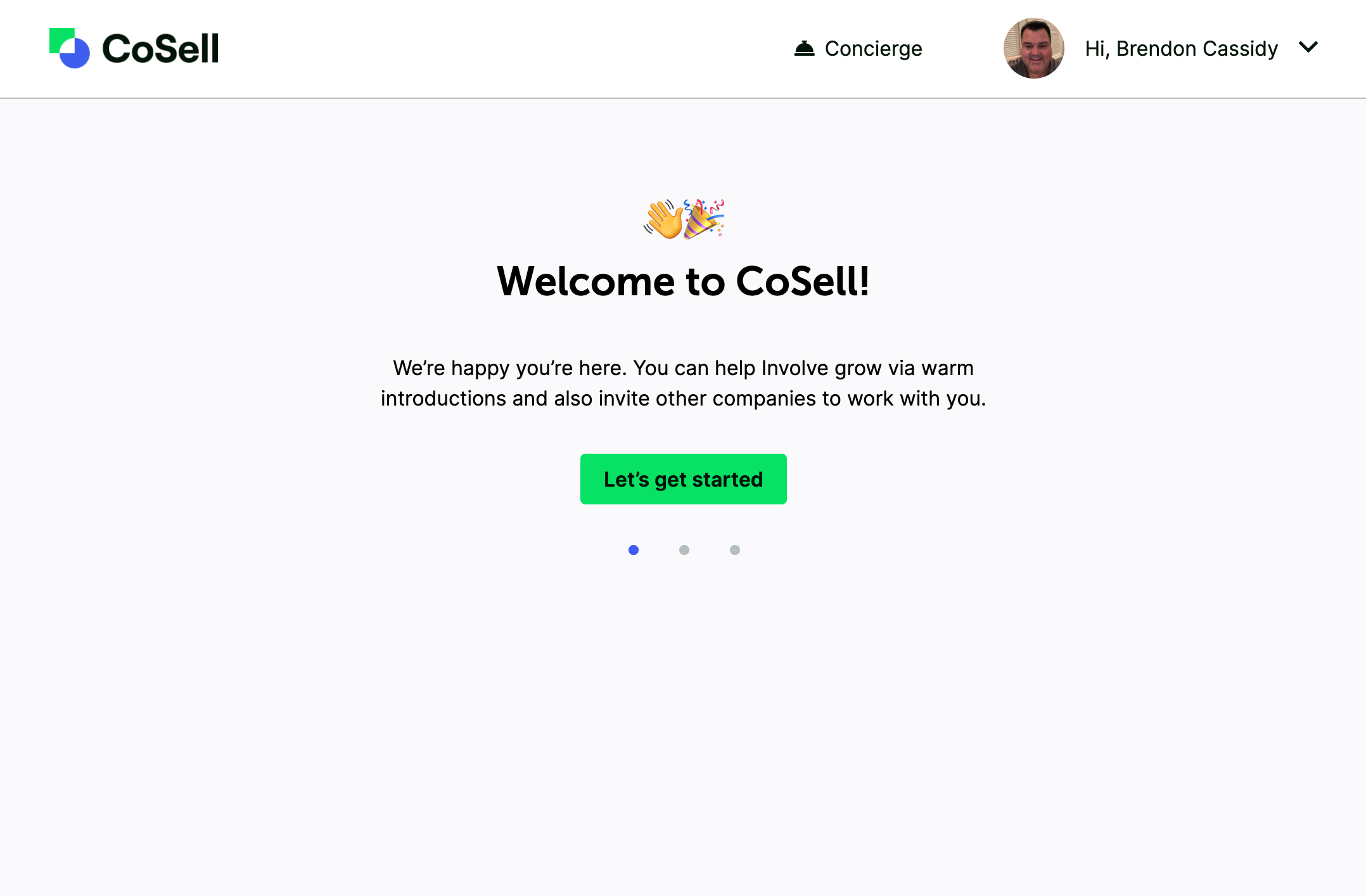 To date our process for setting up CoSeller accounts in the app has been very manual, and y'all have been clear you don't really like that. We recently finished a round of work to make the CoSeller onboarding process much more self-service, so Sellers can now invite their close circle of CoSellers without needing an onboarding call with our Concierge team.
Don't worry, we'll still be here to help when you need us! 👋
Intro templates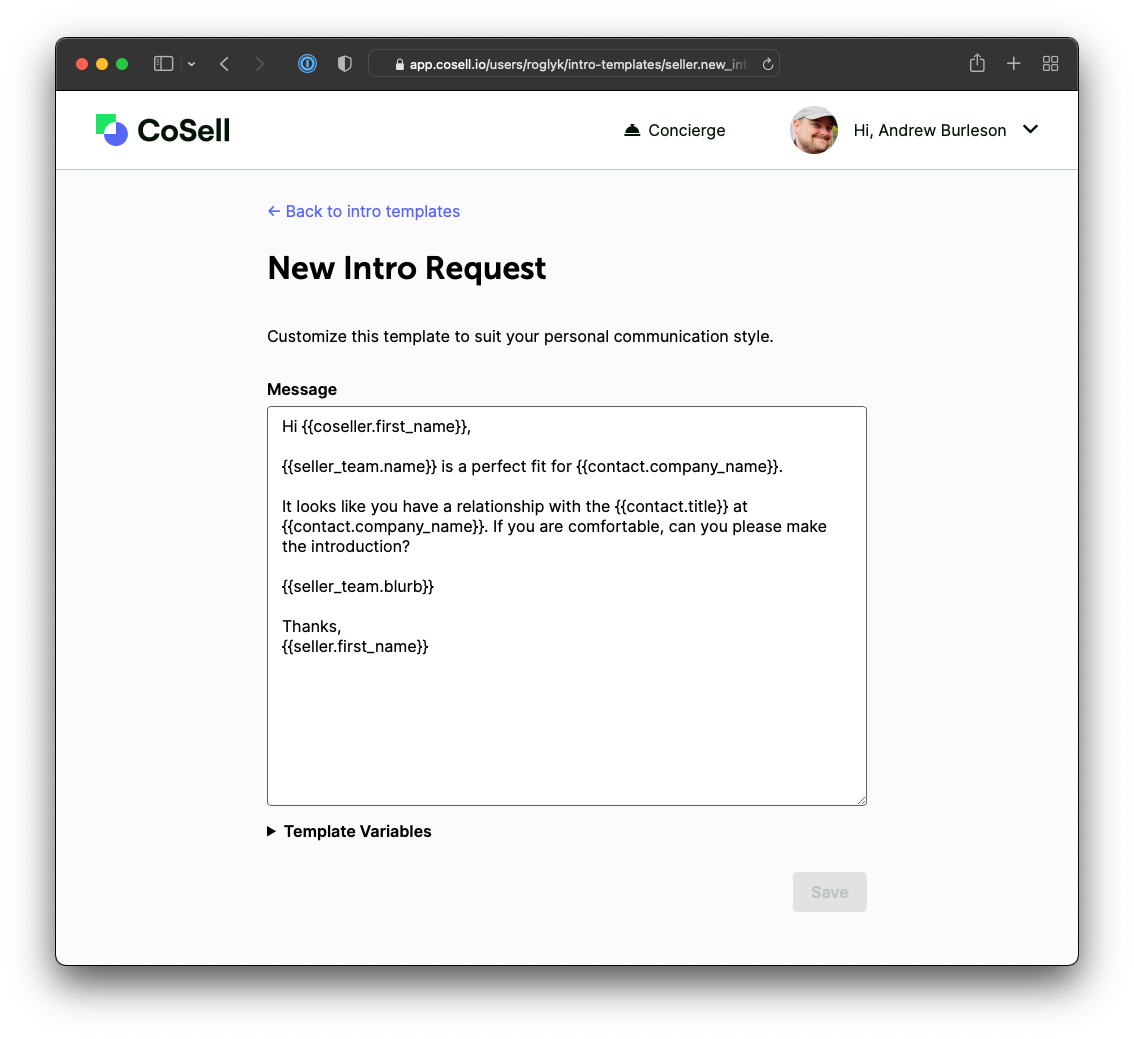 We've gotten a lot of feedback around customizing the message templates used for requesting or offering intros, so I'm happy to announce we've made the templates editable! You can now personalize the default message for each step in the intro process so that it matches your communication style. This should mean less editing to do when you make requests or respond to intro opportunities inside CoSell.
You can access your intro templates from your user menu.
-----
These are the key features that we'll ship as part of our January release cycle, and in the next two weeks we'll be more focused on polish and bug fixing, so you can expect to see a long list of small updates next time.