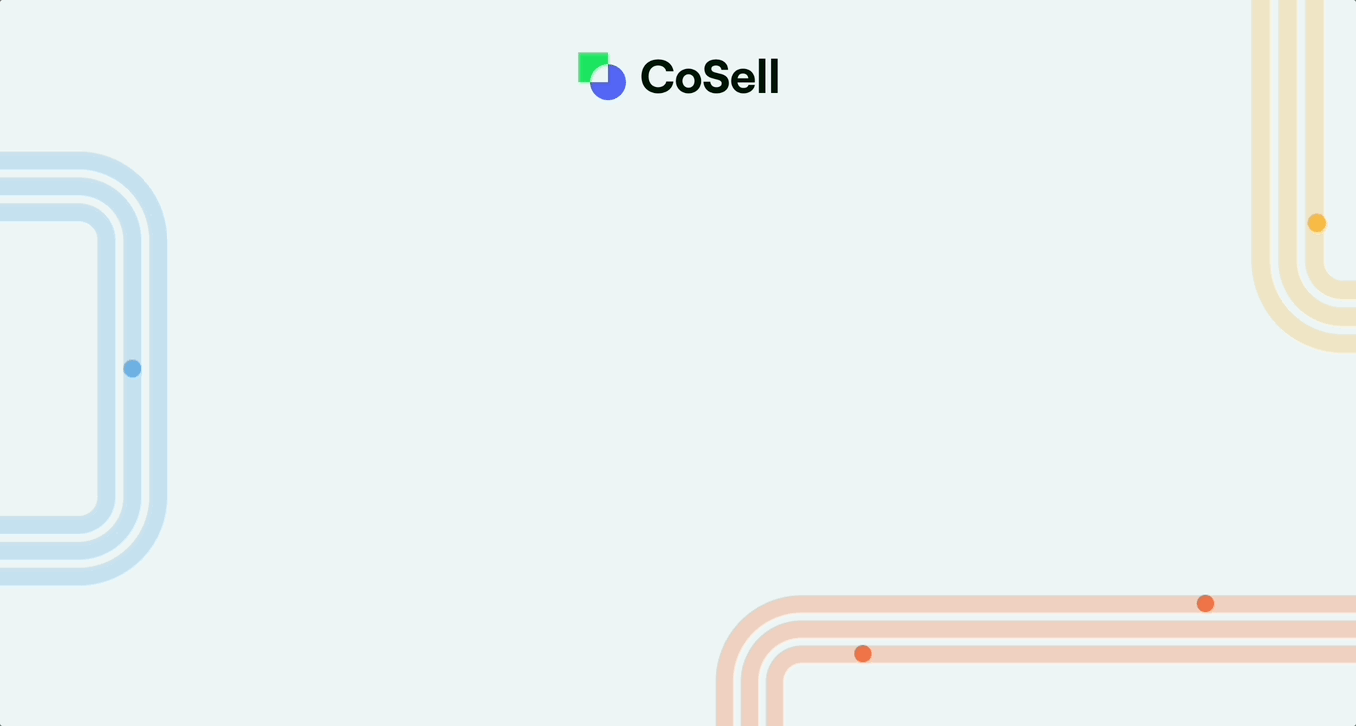 DATE:

AUTHOR:

CoSell development team
DATE:
AUTHOR: CoSell development team
Unified user account
We're excited to announce a major update to CoSell. From April 22 to May 4 we rolled out our new unified user account experience. In other words, everyone is a CoSeller now! 🎉
Background
In the past the app was split into two different user experiences: everyone was either a "Sales rep" (aka "Seller" who requests intros) or a "CoSeller" (offering intros). Many users do perform just one of these roles, so keeping the experiences separate allowed us to move fast and learn a lot in our first few releases.
We expected there would be people who wanted to use both roles eventually, but as CoSell has grown we've learned that most people want to do both roles. We heard loud and clear that the friction of switching between accounts is was a frustration for our users and something we needed to prioritize improving.
The new experience
CoSell users now have a single, unified experience such that all accounts have access to all the CoSell features. This is most noticeable in the primary nav: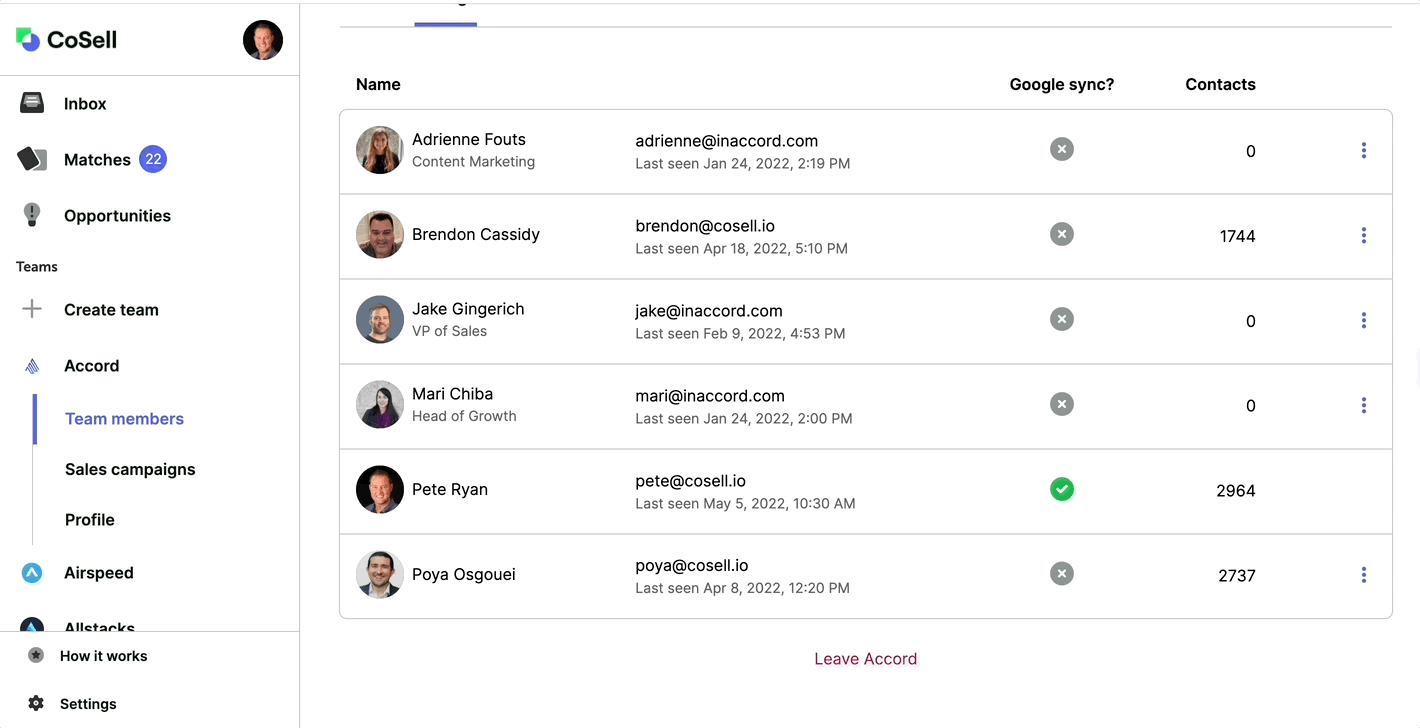 The top half of the nav is your "personal" section where you'll see your intros, matches, and opportunities.

The bottom half of the nav is your "team" section where you can build and manage your team.
Improved Invitations and Team Management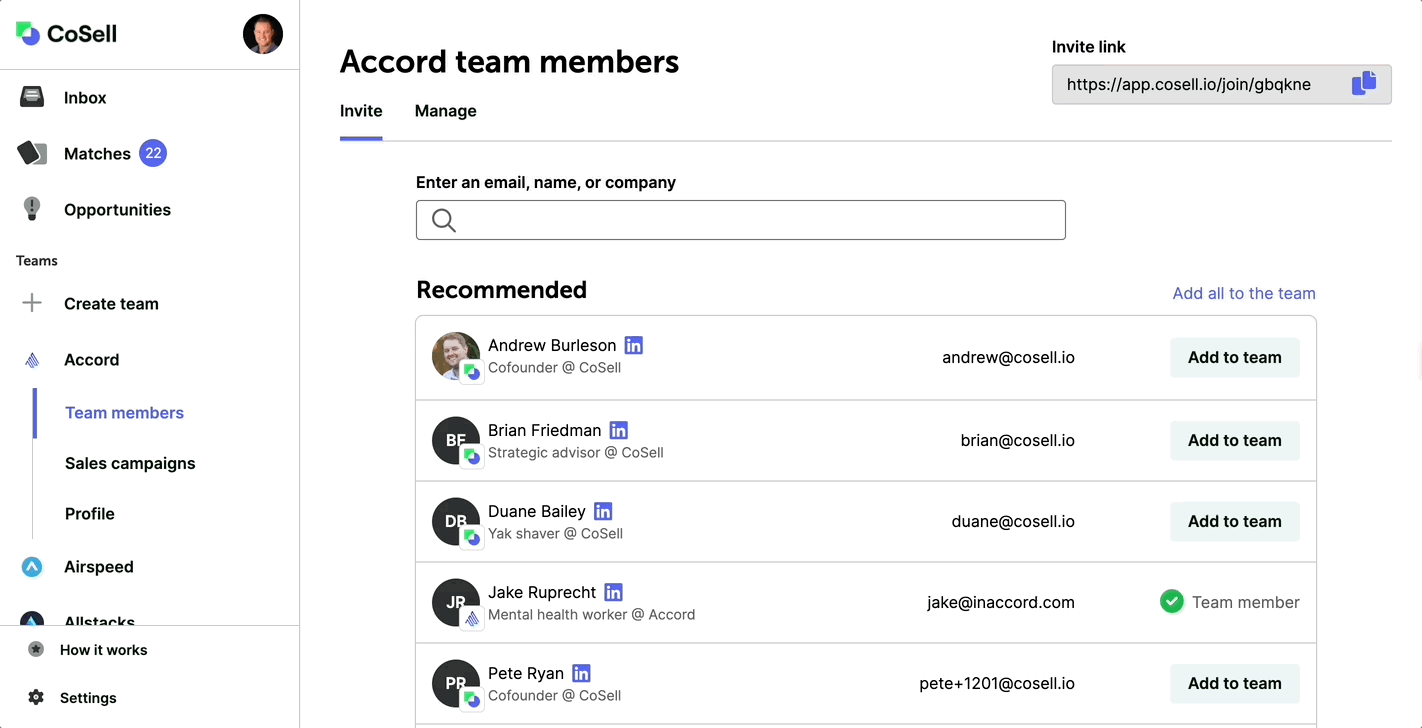 In addition to offering all users the full CoSell experience, we've also improved invitations and team management. If you've connected your Google account, you'll now see a recommended list of team members to add, and you can bring them into your team with one click. In the manage tab, we also show you more details about your team so you can easily see if they're fully set up or still need some help.
We also added the ability for any user to easily create a new team right from the sidebar.
Minor improvements and bugfixes
As always there were a lot of small improvements and bug fixes as part of this update, including:
Improved sample CSV for target account upload

Simplified options for sending intro emails

Show users themselves on the team member list

Show pending invitations on the invitations page

Improved empty states for new accounts

Improved onboarding for new signups

Improved handling of edge cases in onboarding

Improved notification settings

On error and 404 pages show whether you're logged in, and add a logout button

Fix a problem caused by users having capitalized email addresses

Fixed a bug where we weren't notifying users of new intro opportunities 😳
Thanks for building CoSell with us. We hope you enjoy these improvements and welcome any feedback (support@cosell.io)!