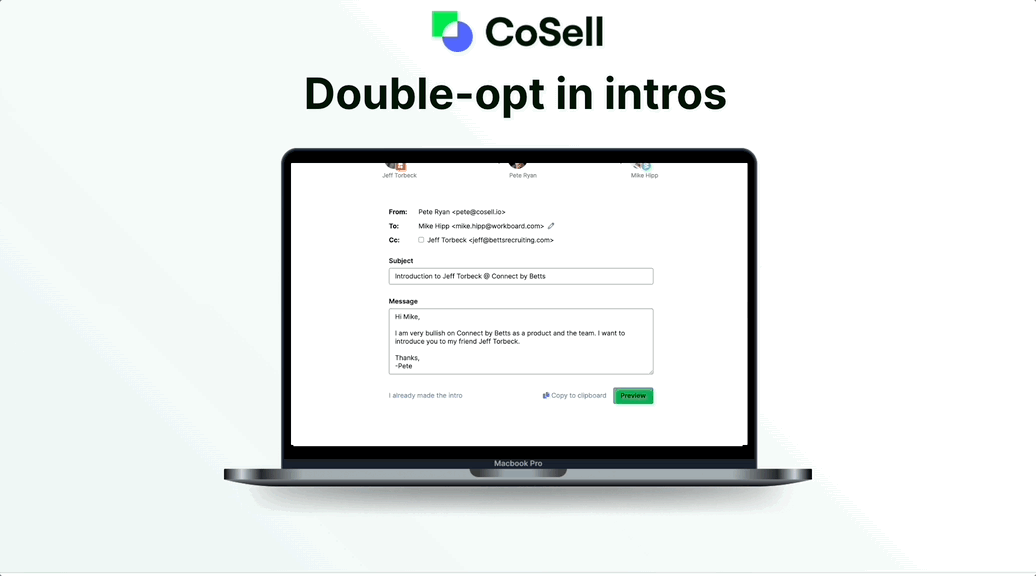 DATE:

AUTHOR:

CoSell development team

RELATED ROADMAP ITEMS:
DATE:
AUTHOR: CoSell development team
Closing the loop on intros
CoSell users often choose to begin intros by reaching out to a contact to gauge interest before looping in the other party. However, since this moves the conversation into email threads, we weren't able to track the outcomes and whether these intros were made.
Now, we've made improvements to help automate and track these double-opt-in intros.
If you uncheck "Cc" when making an intro with Gmail connected, CoSell includes a prompt for the contact to accept or decline the introduction. If they accept, we'll follow up with an automated email looping in the teammate who requested the intro. If they decline, we'll automatically close the intro in your inbox.