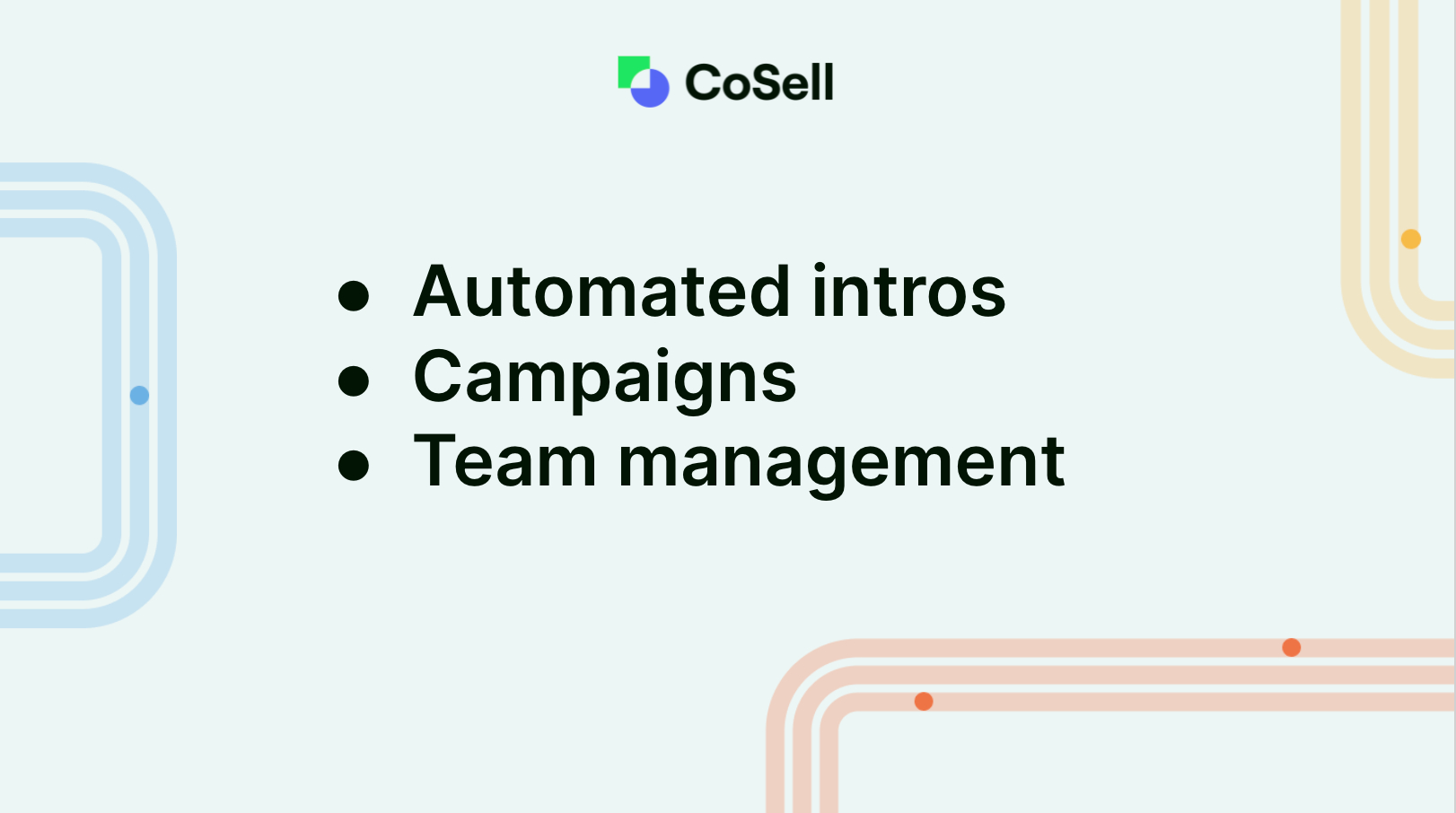 DATE:

AUTHOR:

CoSell development team
DATE:
AUTHOR: CoSell development team
Automated intros
Easily pre-screen contacts
After connecting their Google contacts, CoSellers will begin to receive notifications about any that match their connected teams' target accounts. On the "matches" page, our robot friend Cosmo guides users through a quick quiz to pre-screen contacts, so only approved contacts end up in front of sales teams.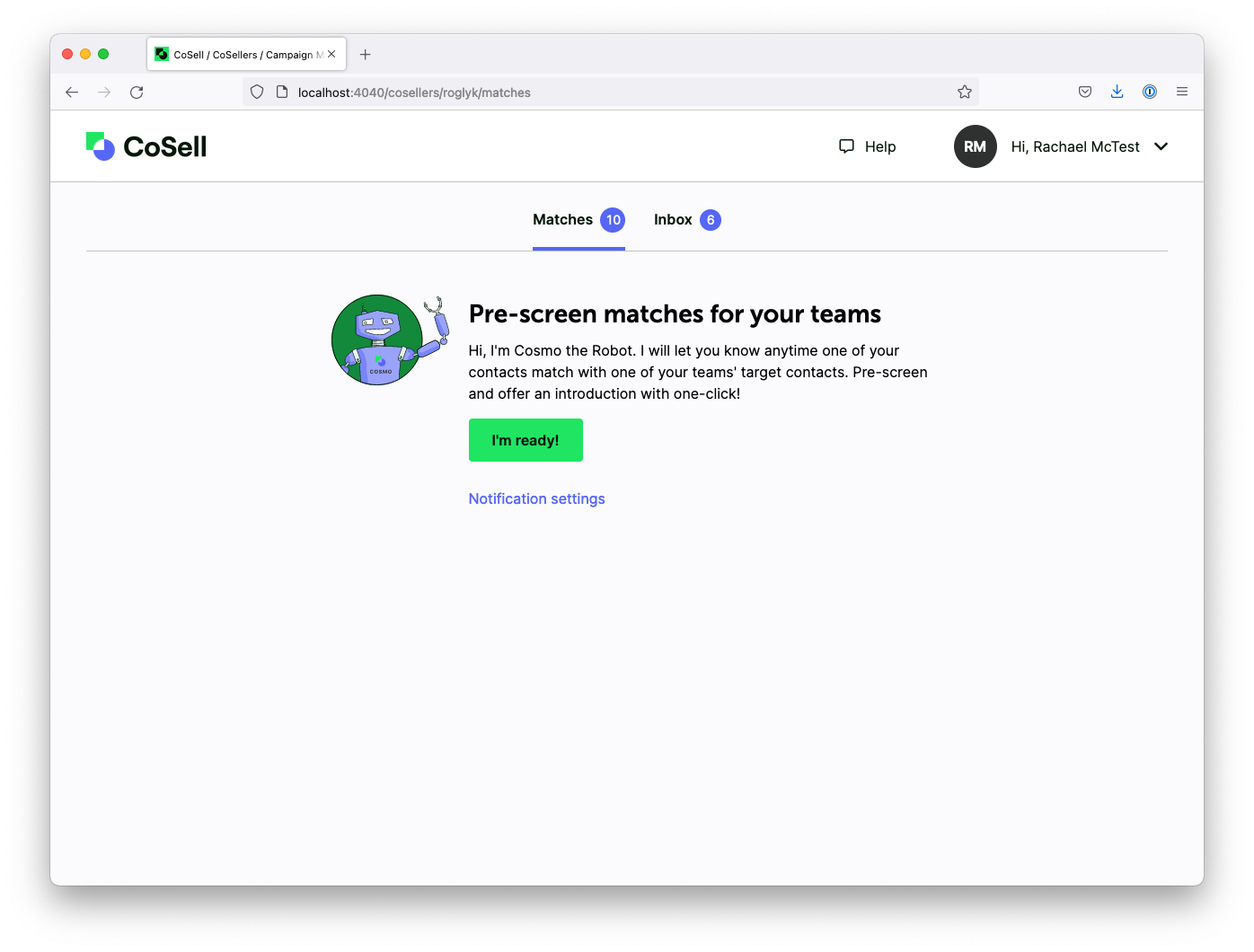 Automated intro offers
Our contact-screening quiz is simple: we'll show a contact, the CoSeller says whether they're comfortable introducing them, then we'll automatically offer up an introduction for any "Yes" contacts. Selecting "I don't know this person" will permanently exclude the contact from future matches.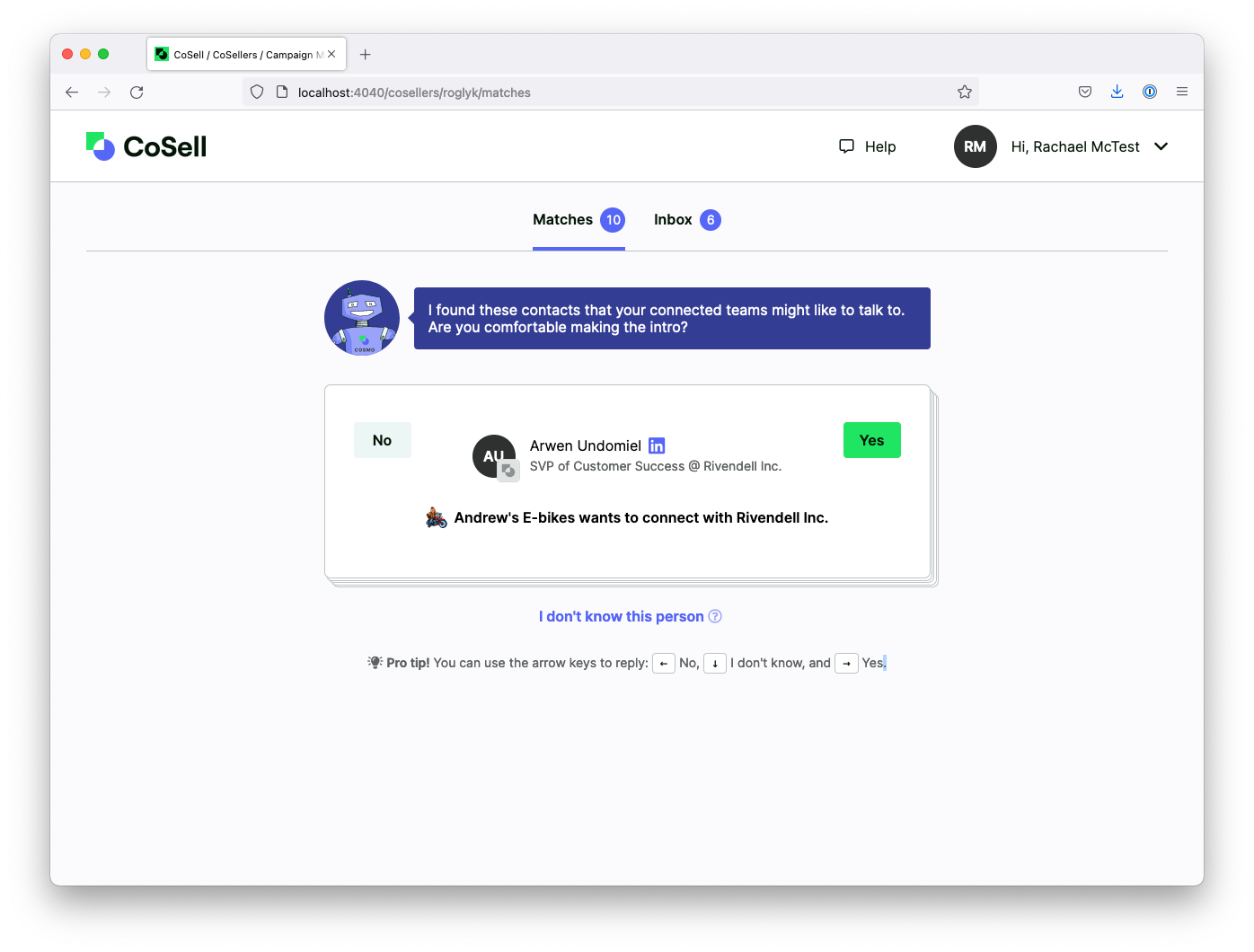 Manage notifications
CoSellers can configure how often they want to get notified about new matches: daily, weekly, or not at all.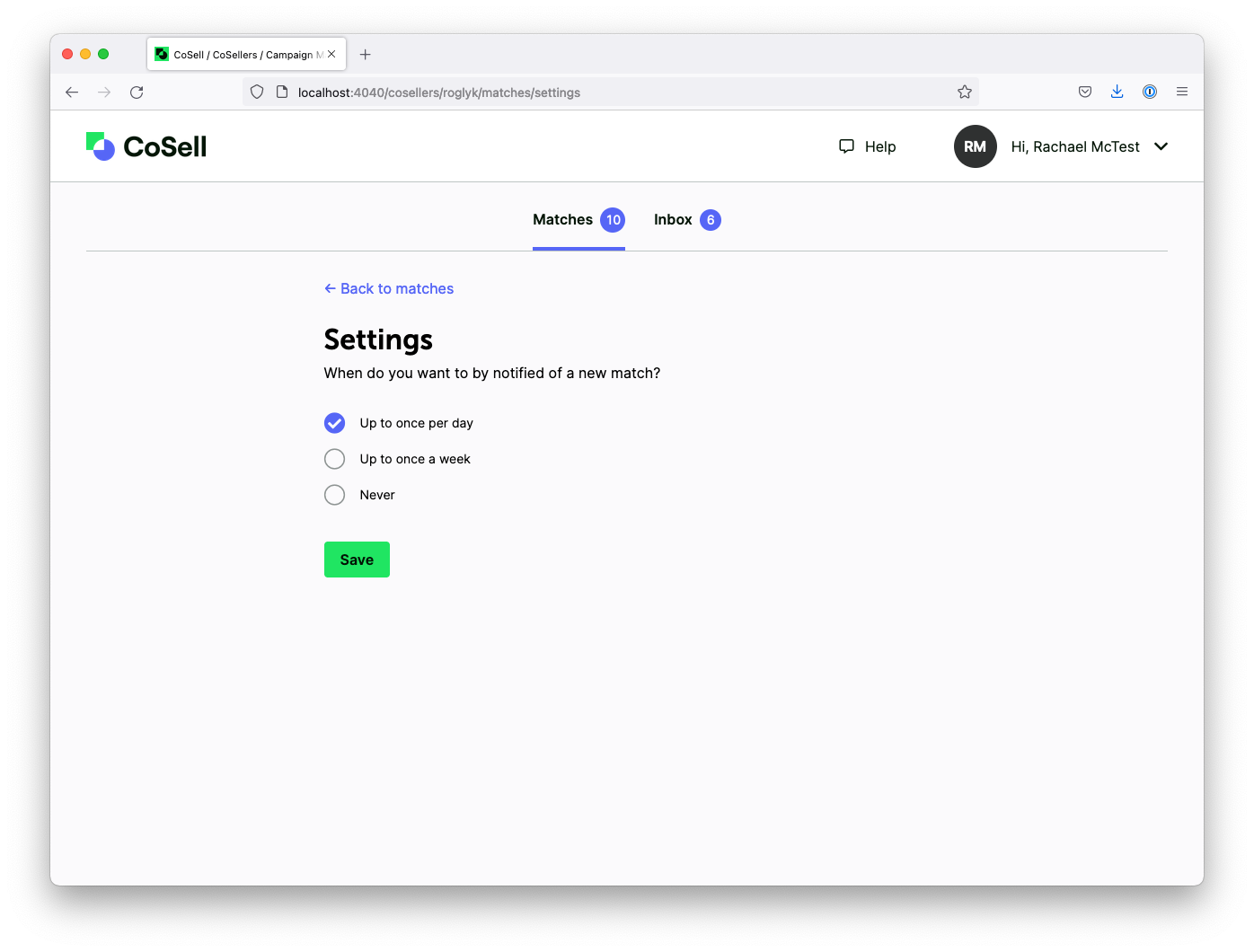 Campaigns
Public campaign pages
Teams can now share their campaign pages publicly, and guests viewing the public campaign page will have the option to sign up and connect their contacts.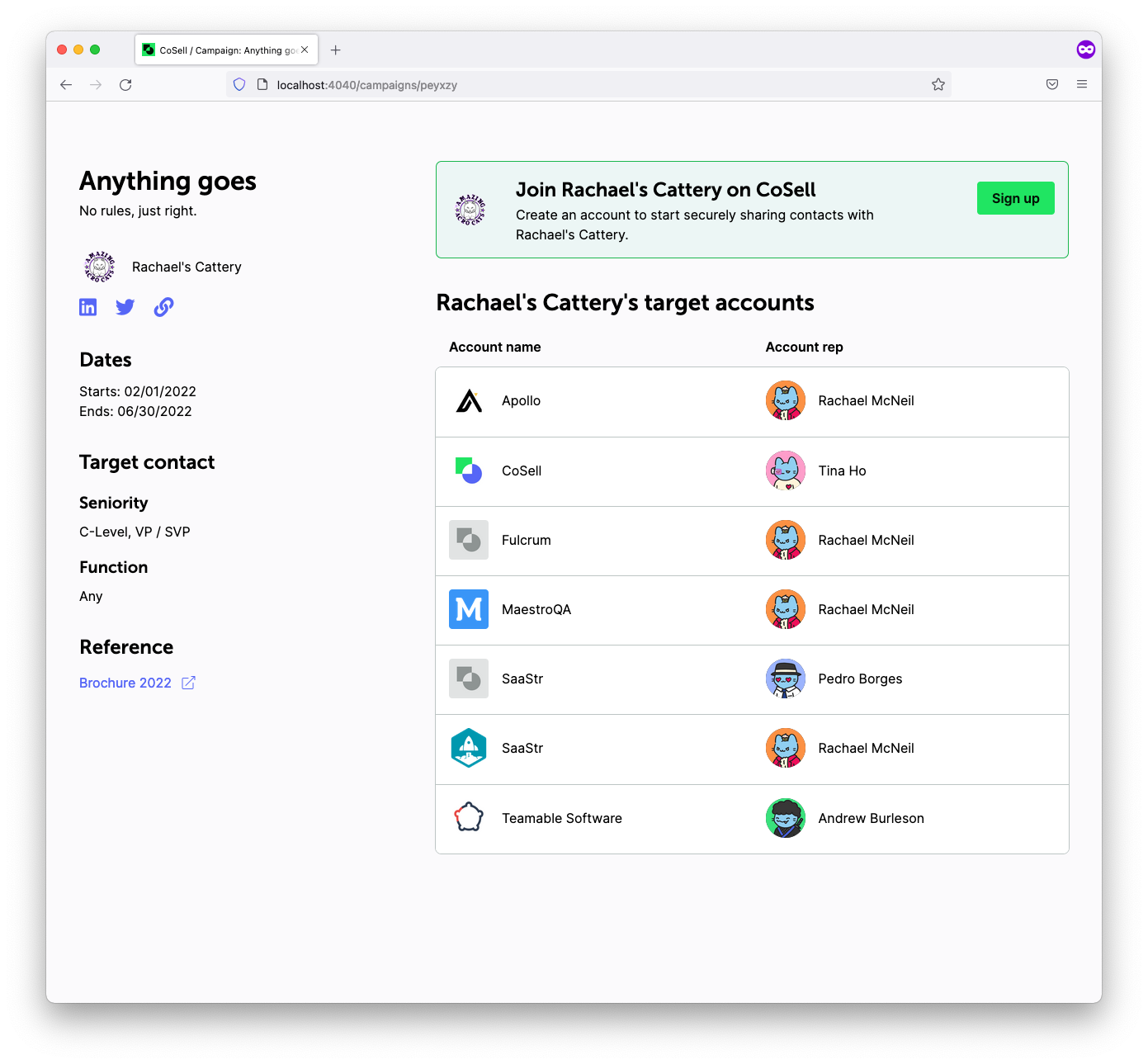 Target account management
Team members can now add new one-off target accounts from the campaign page.
After adding target accounts via CSV, we now show a list of accounts that failed to import and offer an opportunity to either fix invalid data or remove them from the list.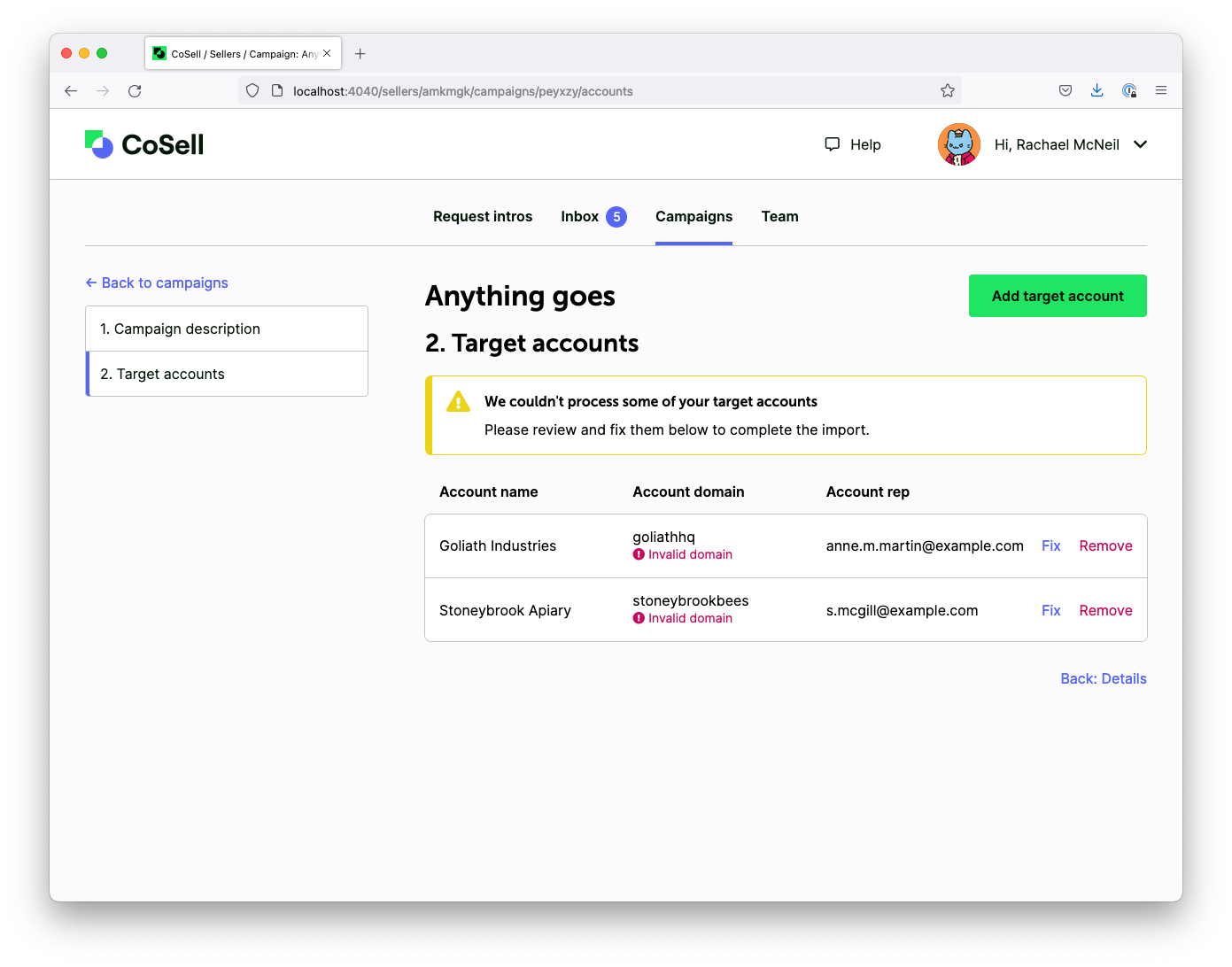 Teams
Team members can now manage their list of connected CoSellers, and remove connections from the team page.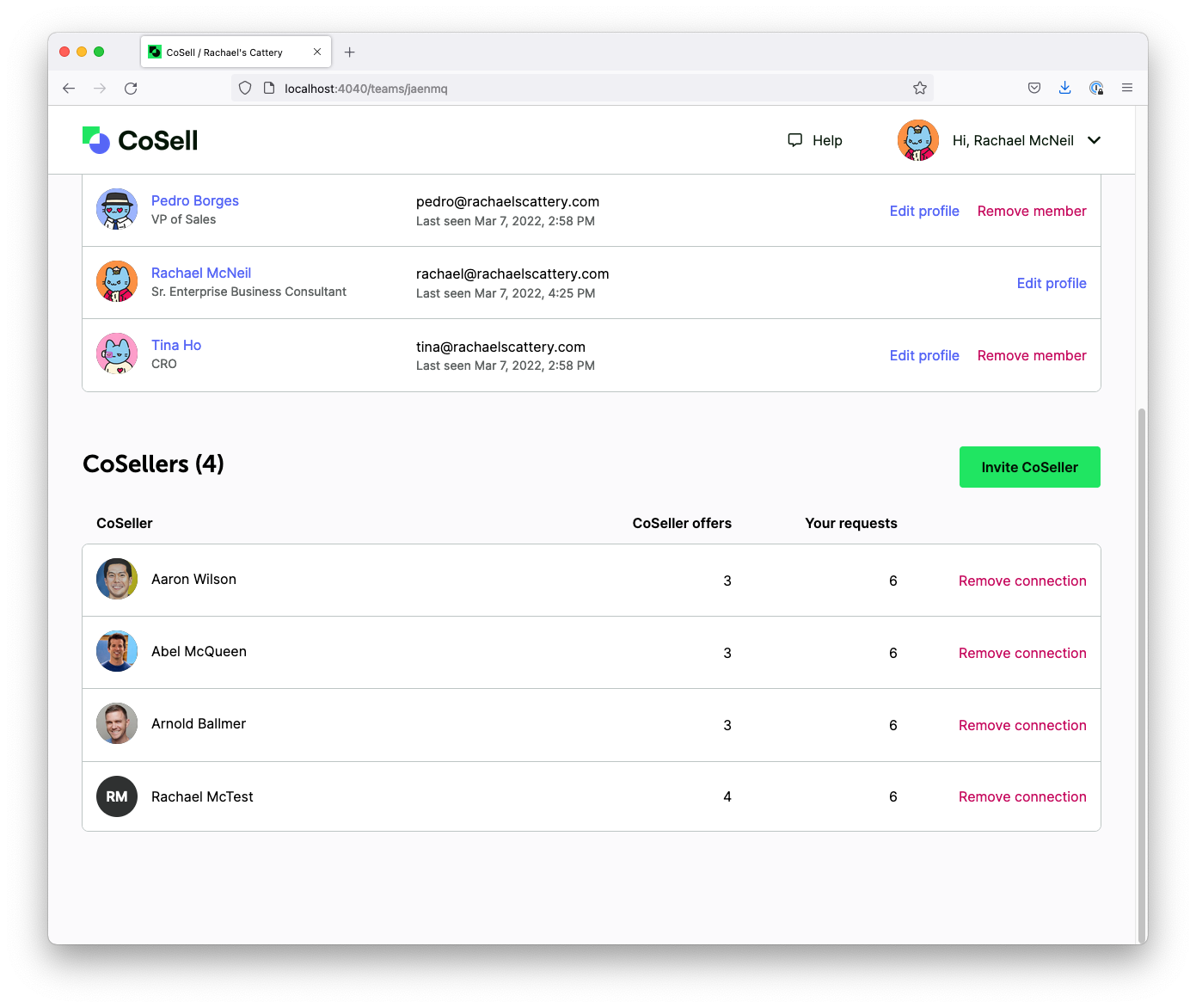 We now show a list of each team's pending CoSeller invitations, so users can see who's been invited to share their contacts but hasn't joined yet.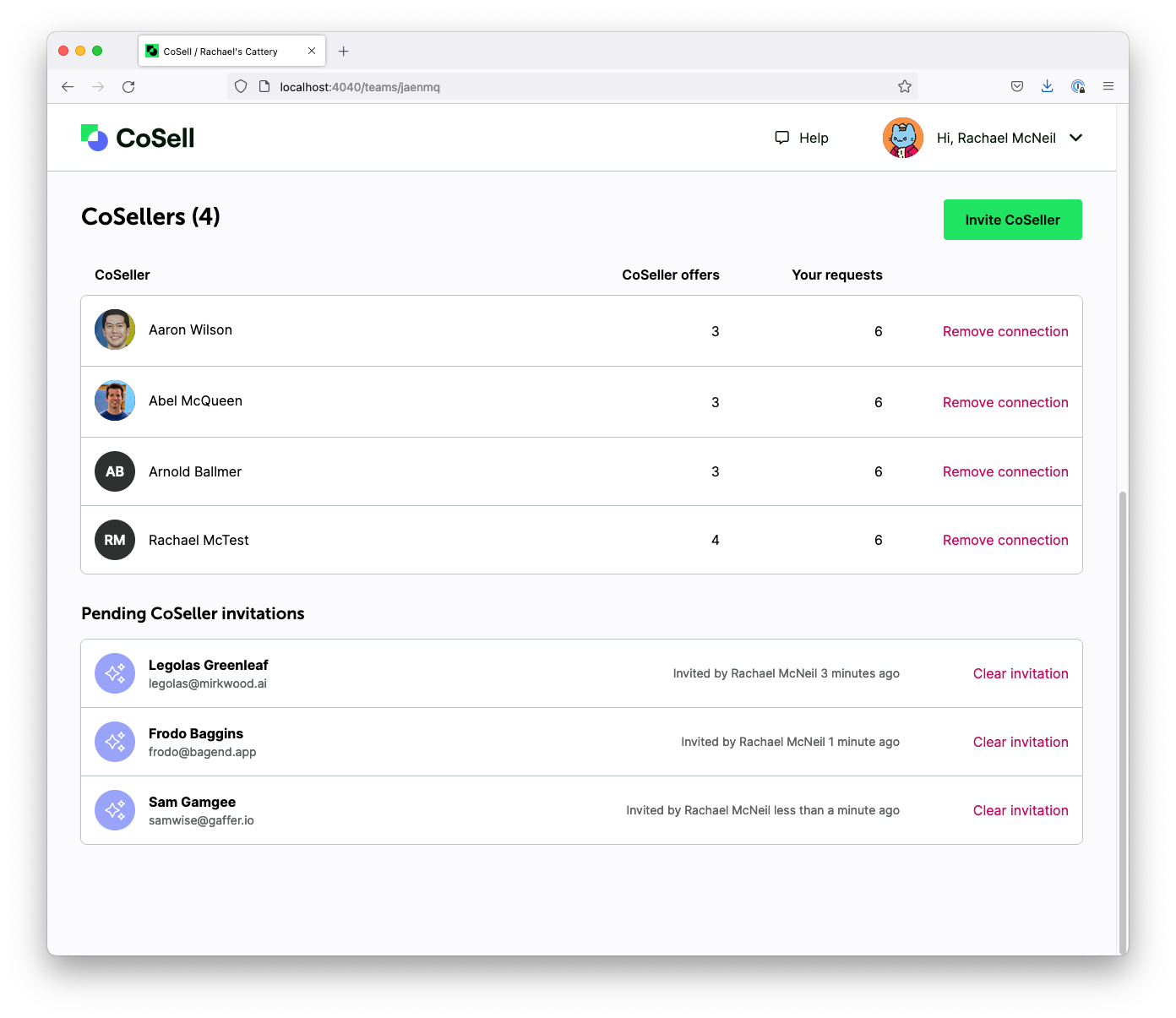 Miscellaneous fixes & enhancements
Existing CoSellers can connect to teams on their own, without the help of our concierge team.

When a CoSeller makes an intro, we now show when they're waiting on the contact to opt-in.

HR has been added to the list of job function options for target contacts.

The intercom button that was blocking search filters has been removed. Now, users can just click "Help" in the toolbar to contact support.

We've improved the look of the navbar for small screens & mobile devices.

We've improved the way we're normalizing contact emails & domains on our end.