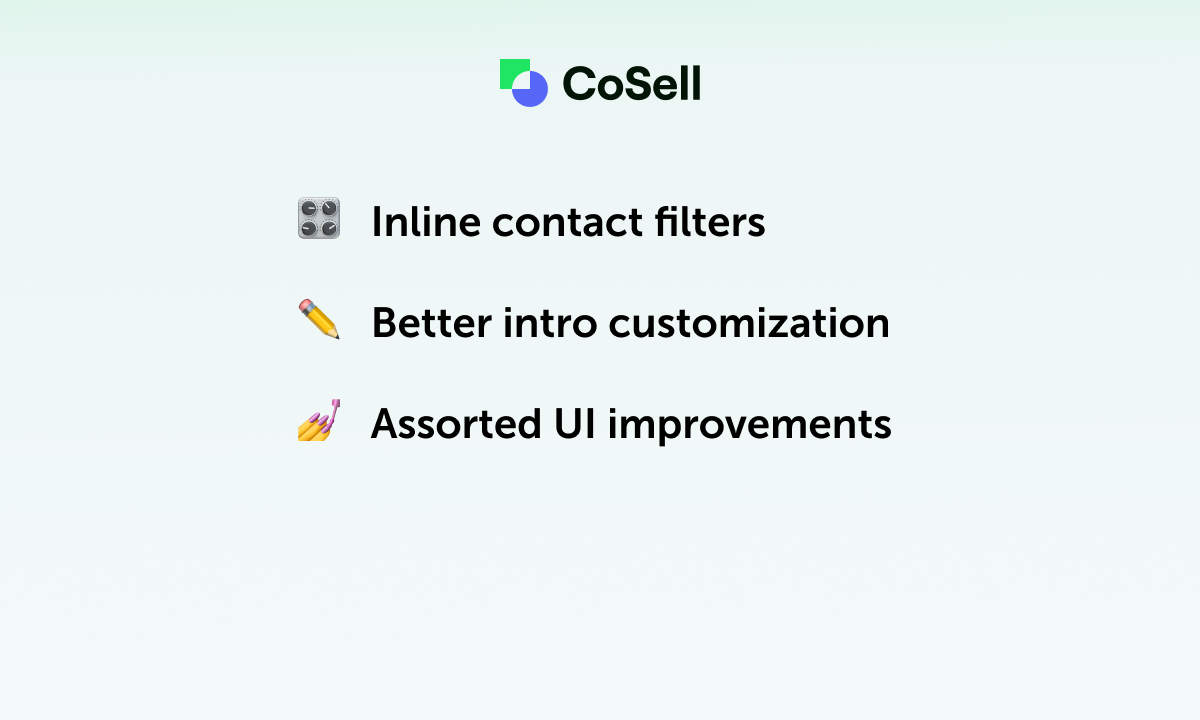 DATE:

AUTHOR:

CoSell development team
DATE:
AUTHOR: CoSell development team
Contact list filters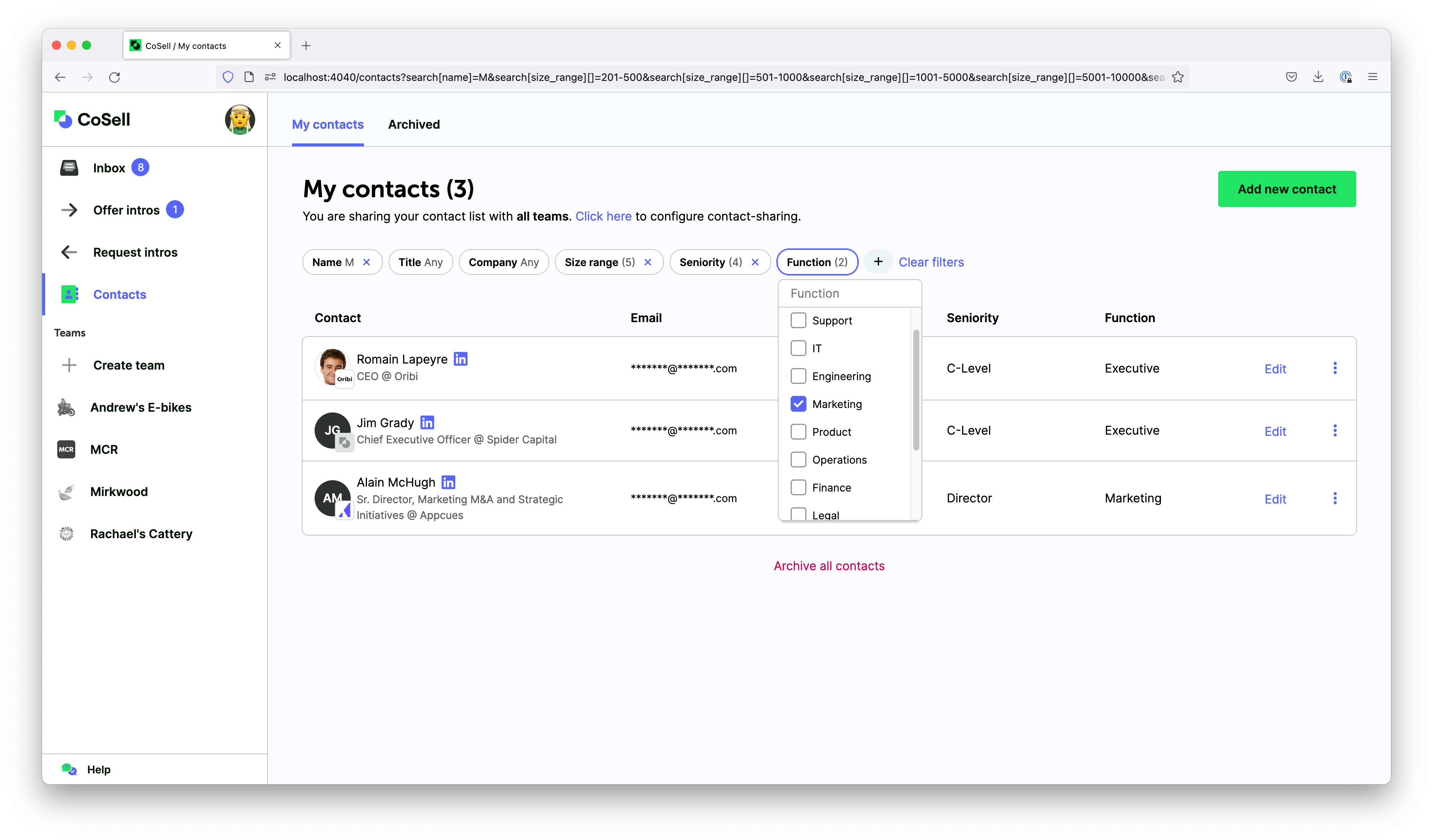 Previously, our search filters were a bit unwieldy to use: in order to adjust the filters for your contact list, you'd have to toggle between the search panel and the table to see changes.
Now, we've introduced on-page filters that let you customize your search without leaving the context of your contact list.
Improved intro customization
We've taken steps to give you more control over your intros-in-progress, since things can change between the time you first reach out and when the intro actually gets made.
When you send out an intro offer or request, you can now cancel the intro if the other party hasn't accepted or declined yet.

After responding to an intro offer or request, you can now go back and change your answer if the intro hasn't been made yet.

The intro recipient can now edit their forwardable message up until the time the intro is made.
Minor improvements & bug fixes
On the team management page, you can now see whether a teammate is sharing contacts.

We've made recommended intros less overwhelming to review: from now on, we'll add up to 10 new match cards per day to the stack, and cap it at 50.

We made it quicker to clean up your contacts by removing the "confirm" step before archiving.

We made our form validations smarter (for example, we won't say your email address is invalid if it has a space before it ).

For recommended intros, we changed "I don't know this person" to say the contact name, so it's clear which of the two humans we're referring to.

We now send new teammates to campaigns after signing up, instead of asking them to invite people—we understand they might want to get to know CoSell a little better first!