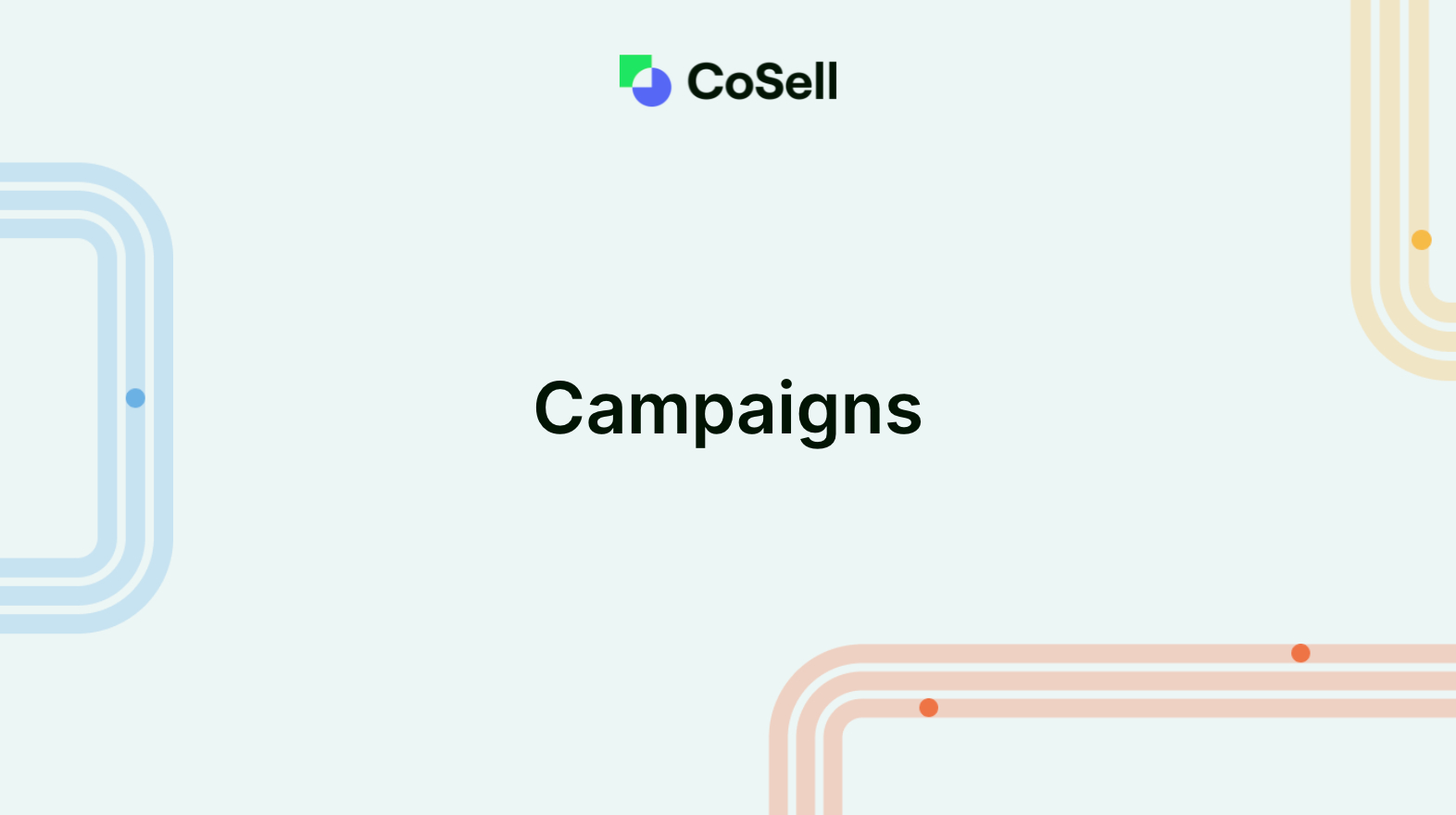 DATE:

AUTHOR:

CoSell development team
DATE:
AUTHOR: CoSell development team
The last two weeks the team has been hard at work bringing Campaigns into CoSell.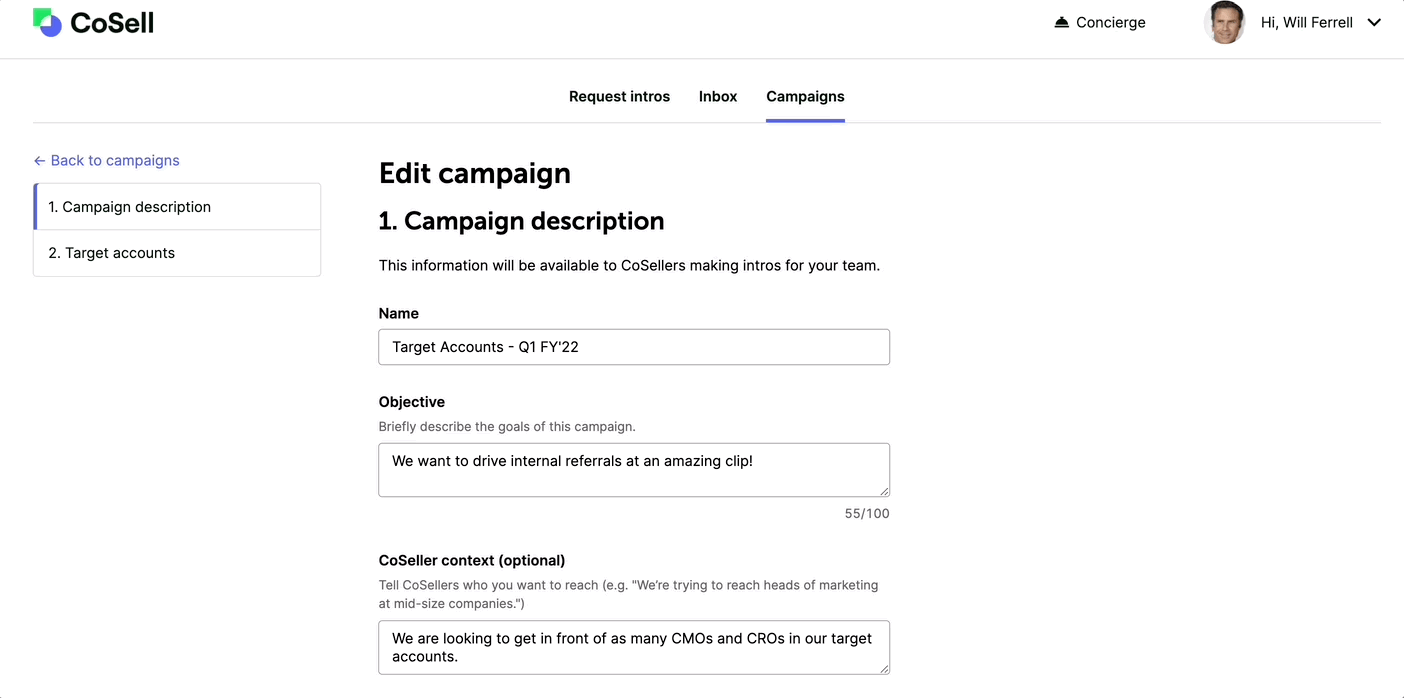 Campaigns are designed to accomplish several things:
For Sales Leaders:
A Campaign lets you add a list of Target Accounts that you're trying to reach. That list allows CoSell to be much smarter at finding relevant intro opportunities.
For CoSellers:
Campaigns allow you to see who your connected Sales Teams are trying to reach and to make better suggestions for which intros you should offer.

In the future, we'll use Campaigns to detect new intro opportunities automatically when Sales Teams add new target accounts or when you add new contacts.
This feature is still in active development, and we've got a lot more planned to make it more useful and impactful over time, but we decided to ship it now so Sales Teams can start uploading their Target Account lists and providing more context to their CoSellers. Stay tuned as we continue to roll out more improvements to this new feature!
Other Improvements
Last week we finished a round of work to move more of the contact import process into the app. CoSellers can now log in and import contacts their contacts. They have the option to manually add contacts to offer intros, and when they're ready to let CoSell automation make this easier, importing contacts is available as a simple in-app prompt.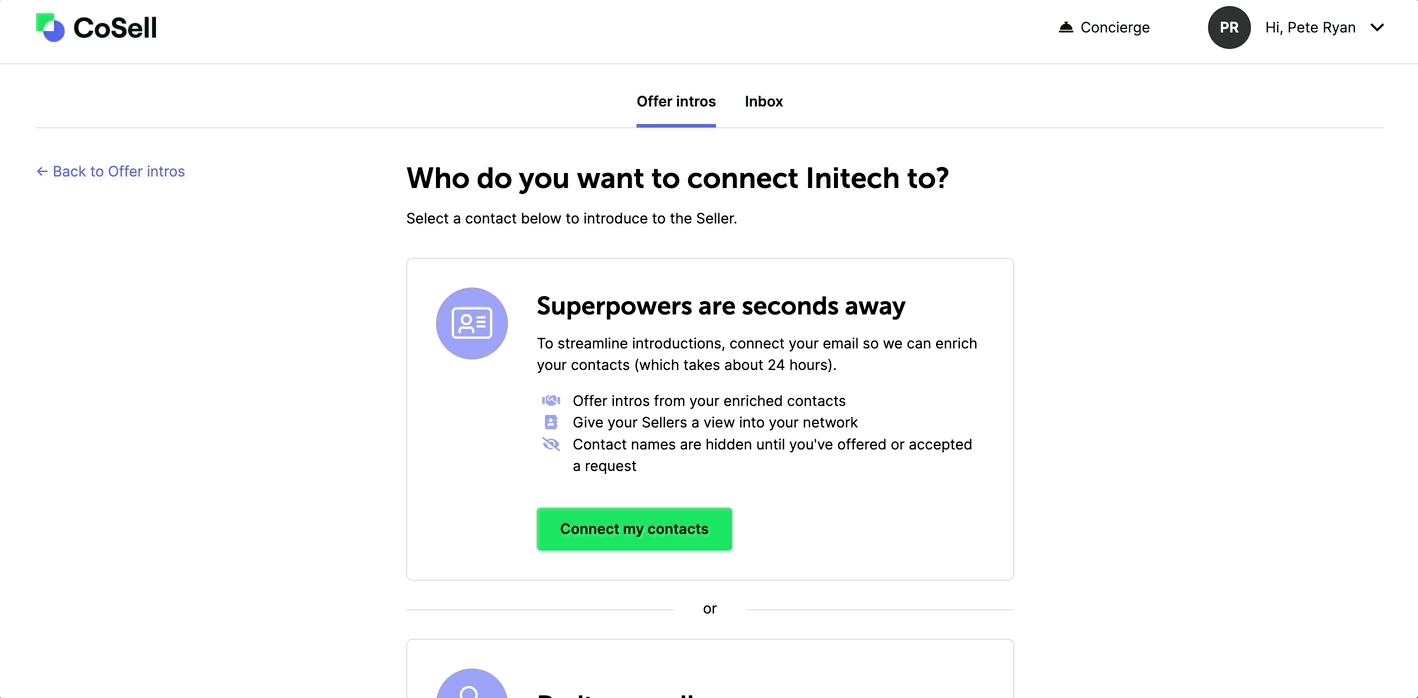 We've got a bunch of exciting work in progress for February (codename Aquila), and we can't wait to get it in your hands. Stay tuned!