DATE:

AUTHOR:

CoSell development team
DATE:
AUTHOR: CoSell development team
We've been on our toes following the launch of CoSell Gamma last week, monitoring the app and making sure everything is just as it should be. In this post launch update, we've further polished and refined the user experience and fixed a few bugs to make sure you can continue to enjoy our service without any interruption. Here are some of the highlights.
Team blurb
For sellers, the about section of the team profile now doubles as a reusable blurb that's automatically included in messages to the CoSeller. While sending intro requests or responding to offers, the blurb is still editable within the context of the message.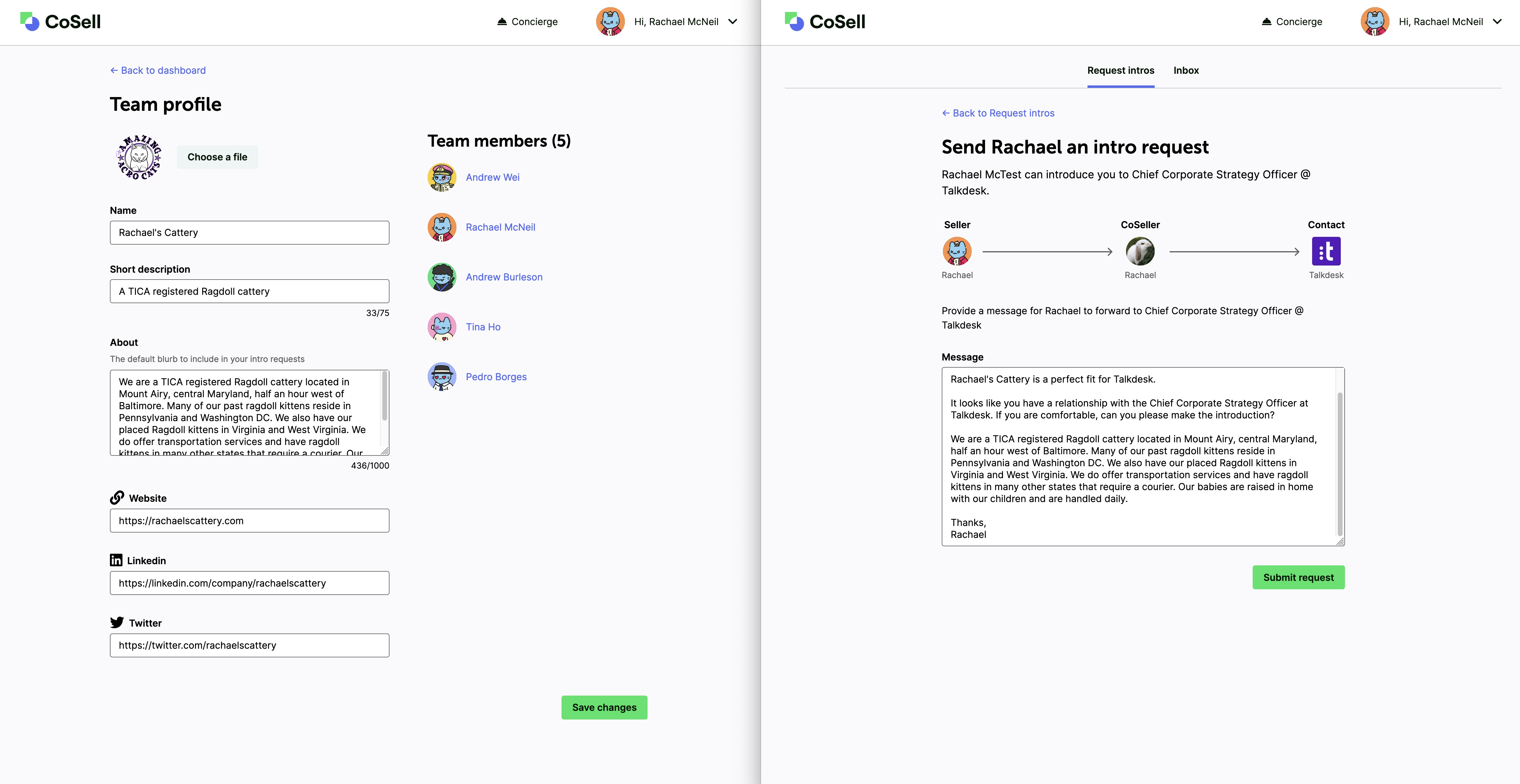 It's personal
When CoSellers send an intro offer, Sellers are now required to add a message for the CoSeller to forward to the target contact. To speed things along, we provide a default message template that includes the team blurb.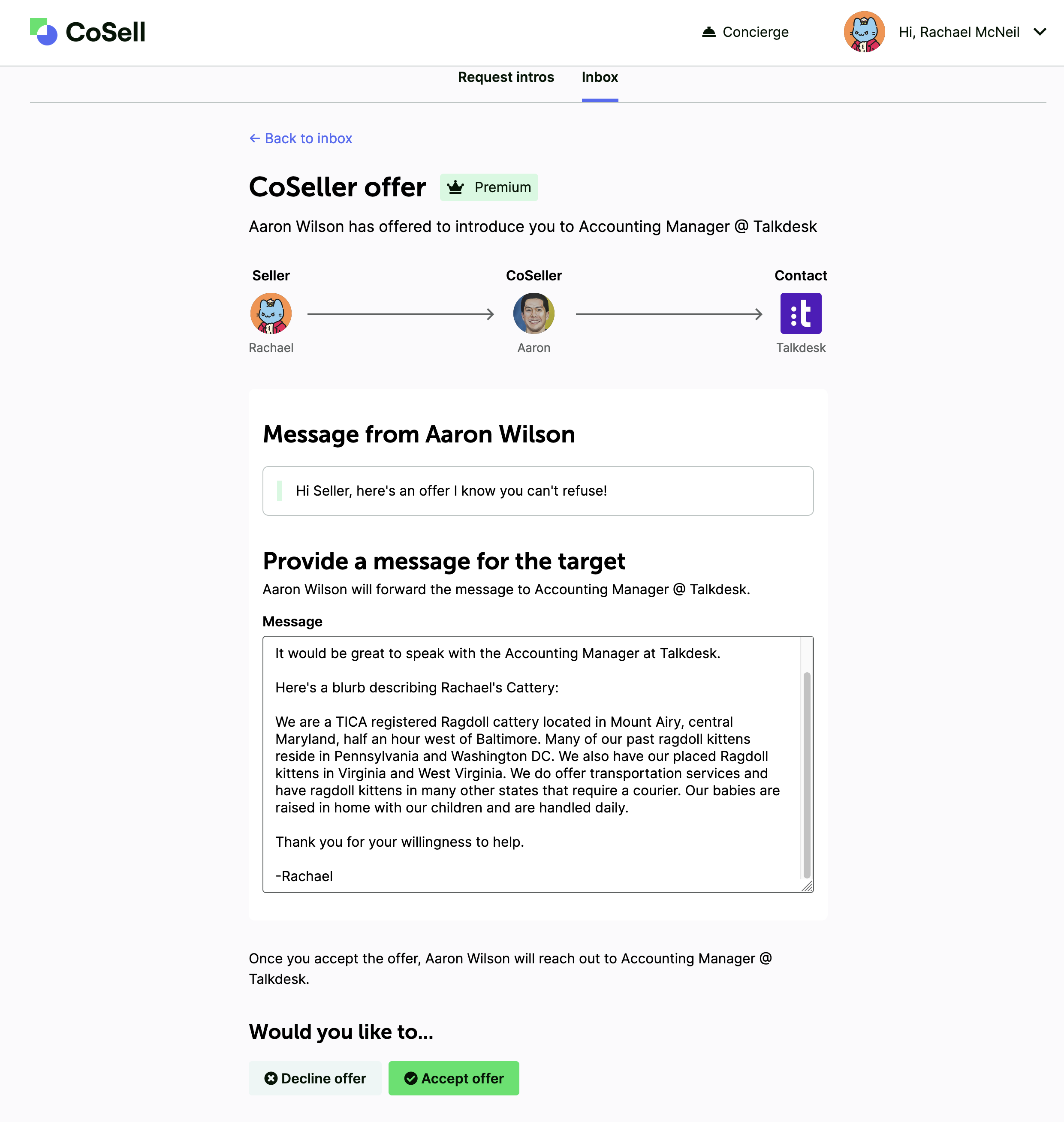 Take control of your email preferences
CoSellers will be prompted to set their preferred email settings for sending intros as soon as they log into the app for the first time. You can view and edit these settings at any time under the CoSeller profile dropdown.

CoSellers can also customize their email address at the time of sending an intro.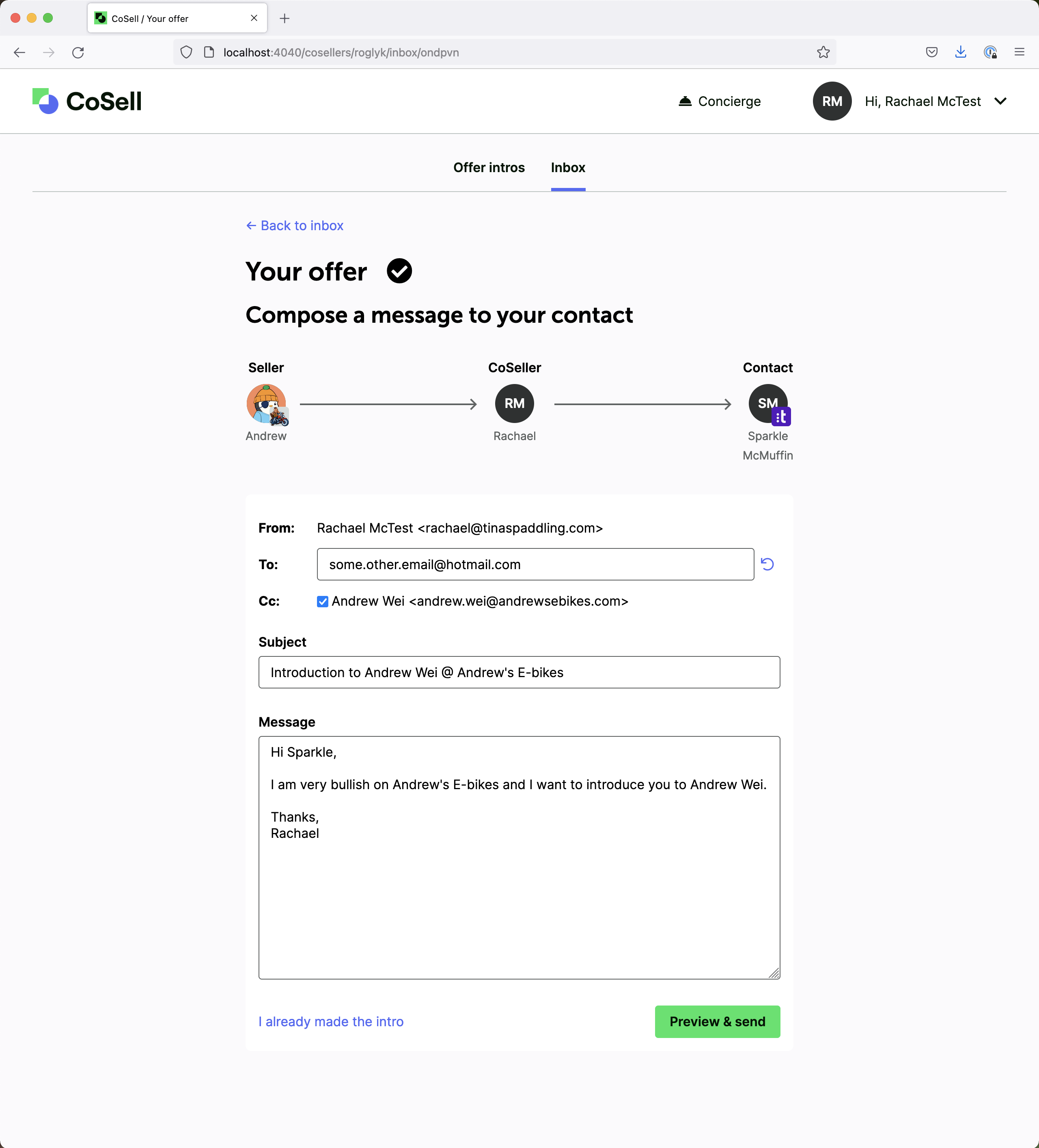 We caught some bugs too
While editing the team profile, some users were seeing an overzealous warning banner that wasn't relevant to them. This banner now shows up only when needed.

When CoSeller's were uploading contacts, some of their LinkedIn profiles were mysteriously missing. The issue has been resolved.

Sometimes Sellers were seeing a different logo than CoSellers for certain companies. We've made sure everyone sees the correct logo now.