DATE:

AUTHOR:

CoSell development team
DATE:
AUTHOR: CoSell development team
The new CoSell has arrived
After a lot of research and testing, we discovered that users are the most excited about warm introductions from premium connections with a vast network. So we spent the last few months, tirelessly working to simplify the CoSell experience to offering and requesting introductions between two main users; Sellers and CoSellers.
We are proud and excited to finally give you Gamma (CoSell v3), our biggest product change and release, with a simplified user experience that will make scaling referrals and winning more deals effortless.
CoSell jargon
In the CoSell world, a CoSeller is a person, such as an influencer, investor, advisor, internal exec, or friend/supporter that can offer referrals for a Seller company.
A Seller is a team (an organization or company of individuals), that can request referrals from CoSellers.
How it works
CoSellers upload their contacts, we enrich the data to pull out warm relationships.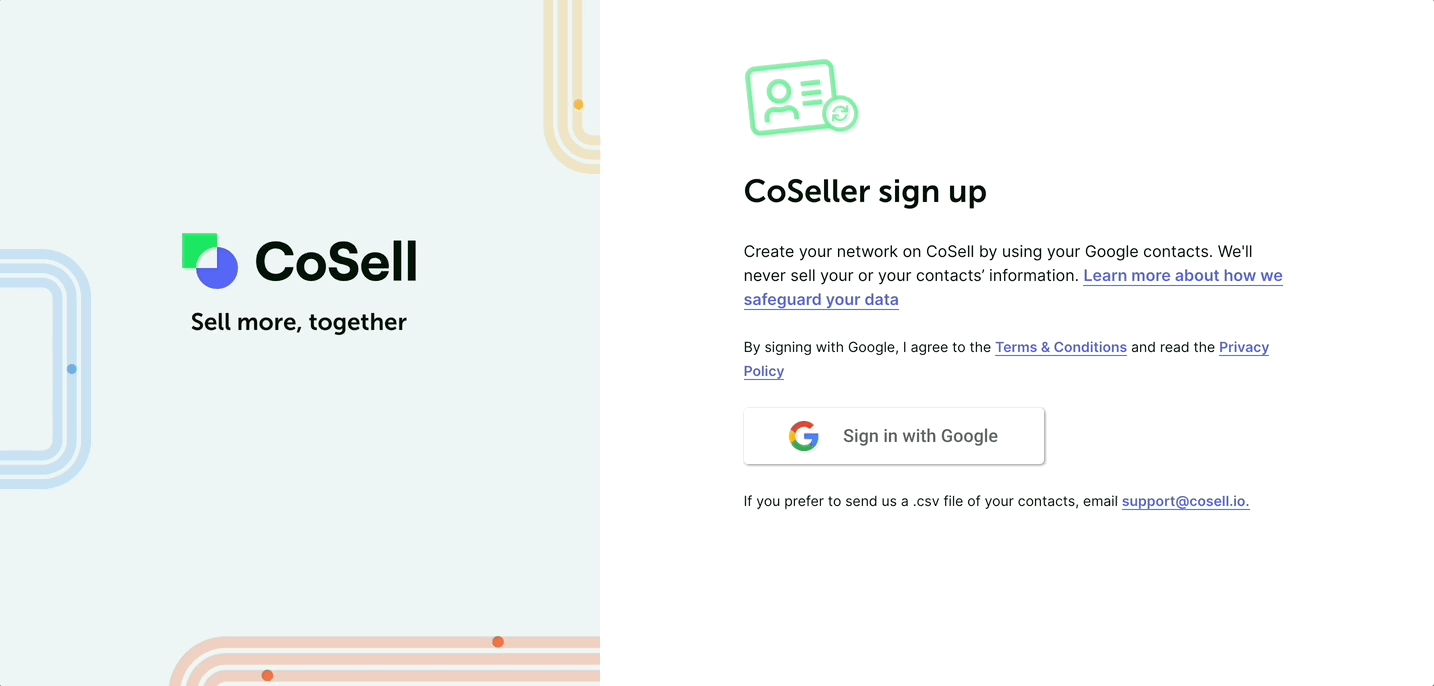 ------
Sellers see a list of target contacts, which have companies, titles, and the CoSeller connection.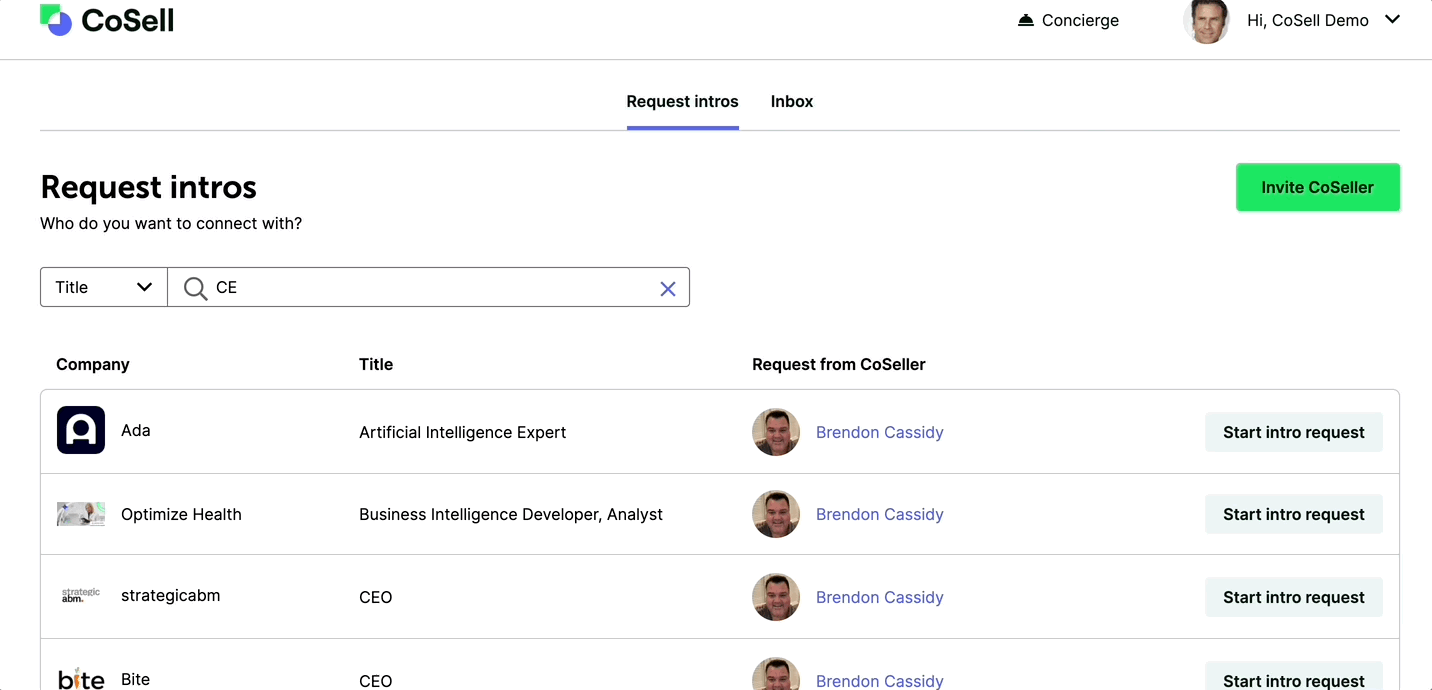 ------
Sellers select a contact and request an introduction from the CoSeller.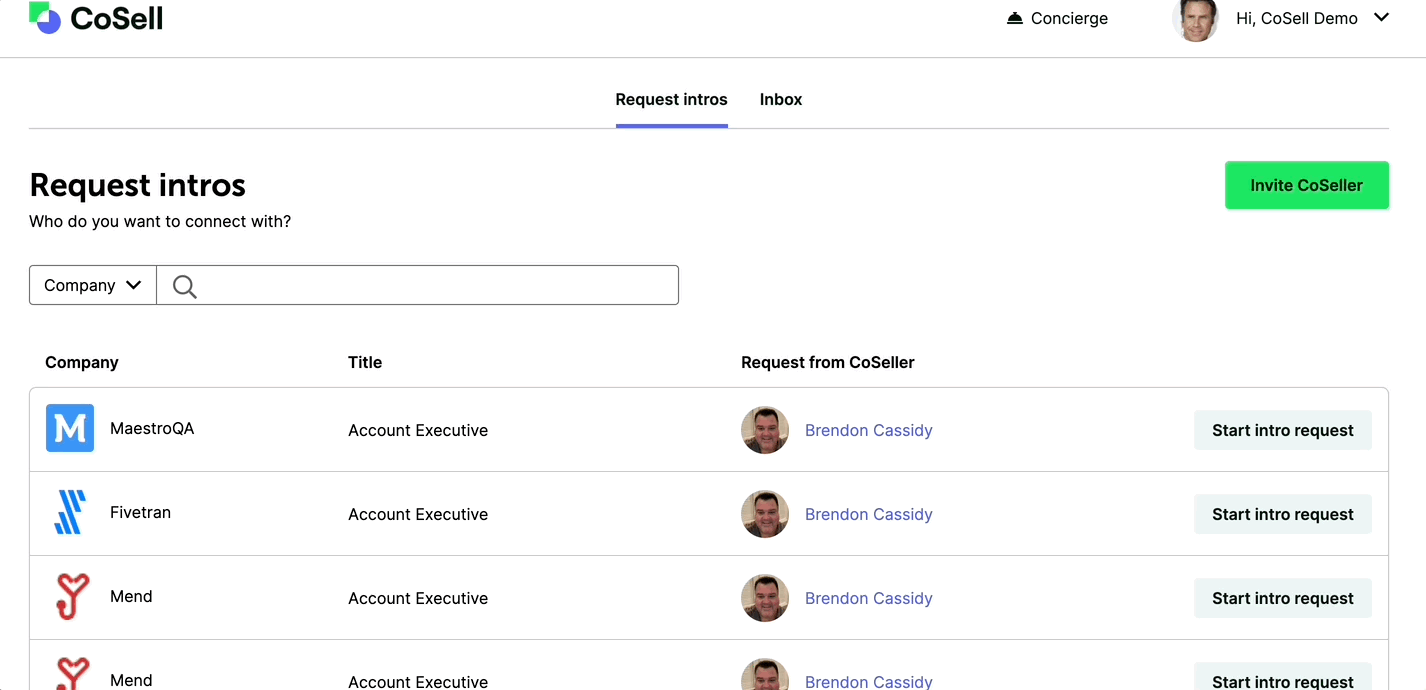 ------
CoSellers select a Seller, choose a contact, and send a message to Sellers to offer an introduction.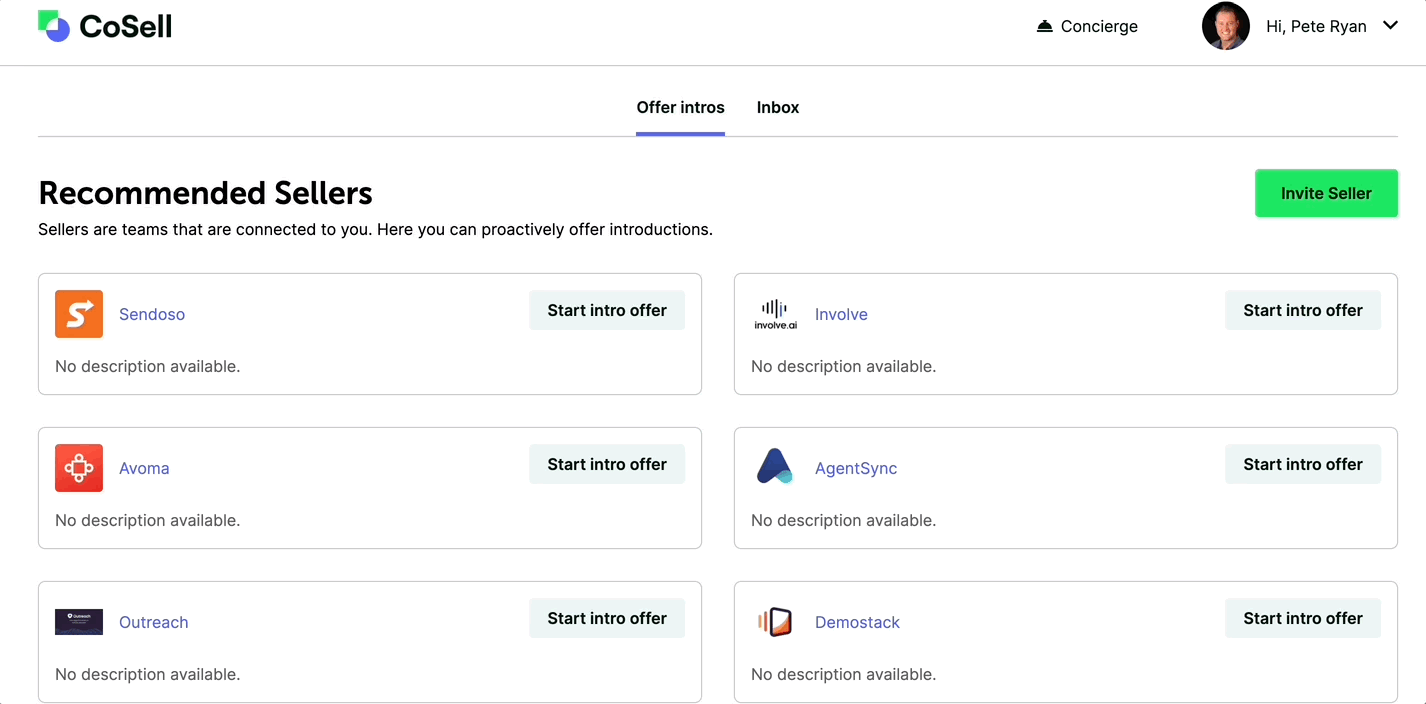 -------
Sellers and CoSellers can manage their intro offers and requests from one intuitive inbox.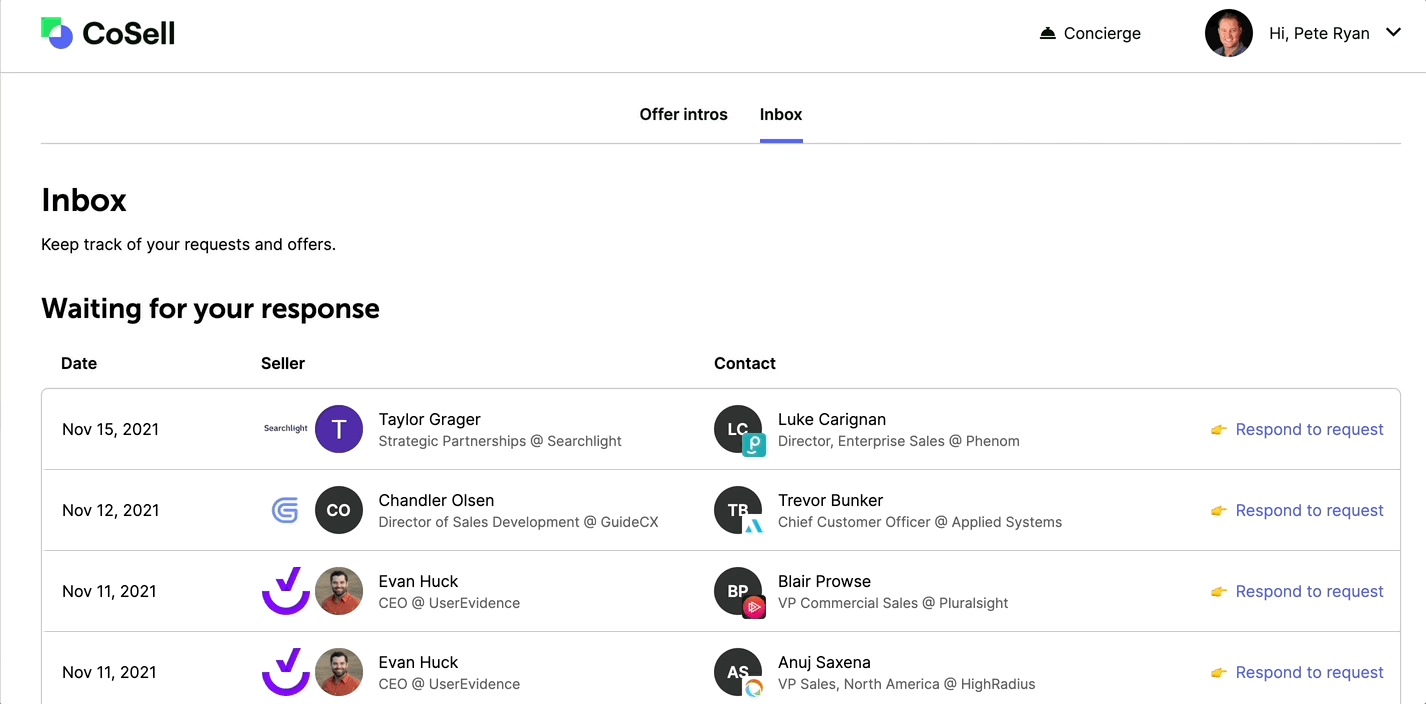 It's a win-win for everybody!
CoSellers are excited to invite their portfolio companies so they can help them succeed.
Sellers are excited to invite their investors and advisors to see their contacts.
What's next?
Our concierges are working as fast as possible to onboard existing users to the new experience. This is also an early entry, so we're gathering as much feedback to continually improve your experience with CoSell.