DATE:

AUTHOR:

CoSell development team
DATE:
AUTHOR: CoSell development team
Since we opened the doors, CoSell has always moved forward with our community at heart. We've paid attention to our customers, learn't what they really want to get out of CoSell and understood how they prioritise tasks.
With CoSell Crux, we went back to the drawing board and incorporated all the valueable feedback from our fellow CoSellers to deliver a more refined user experience and a ton of improvements guided by their insights.
Intros in the Spotlight
Logging into CoSell now takes you directly to a page with all of your intro opportunities.

Users can filter intro opportunities to only show their target accounts.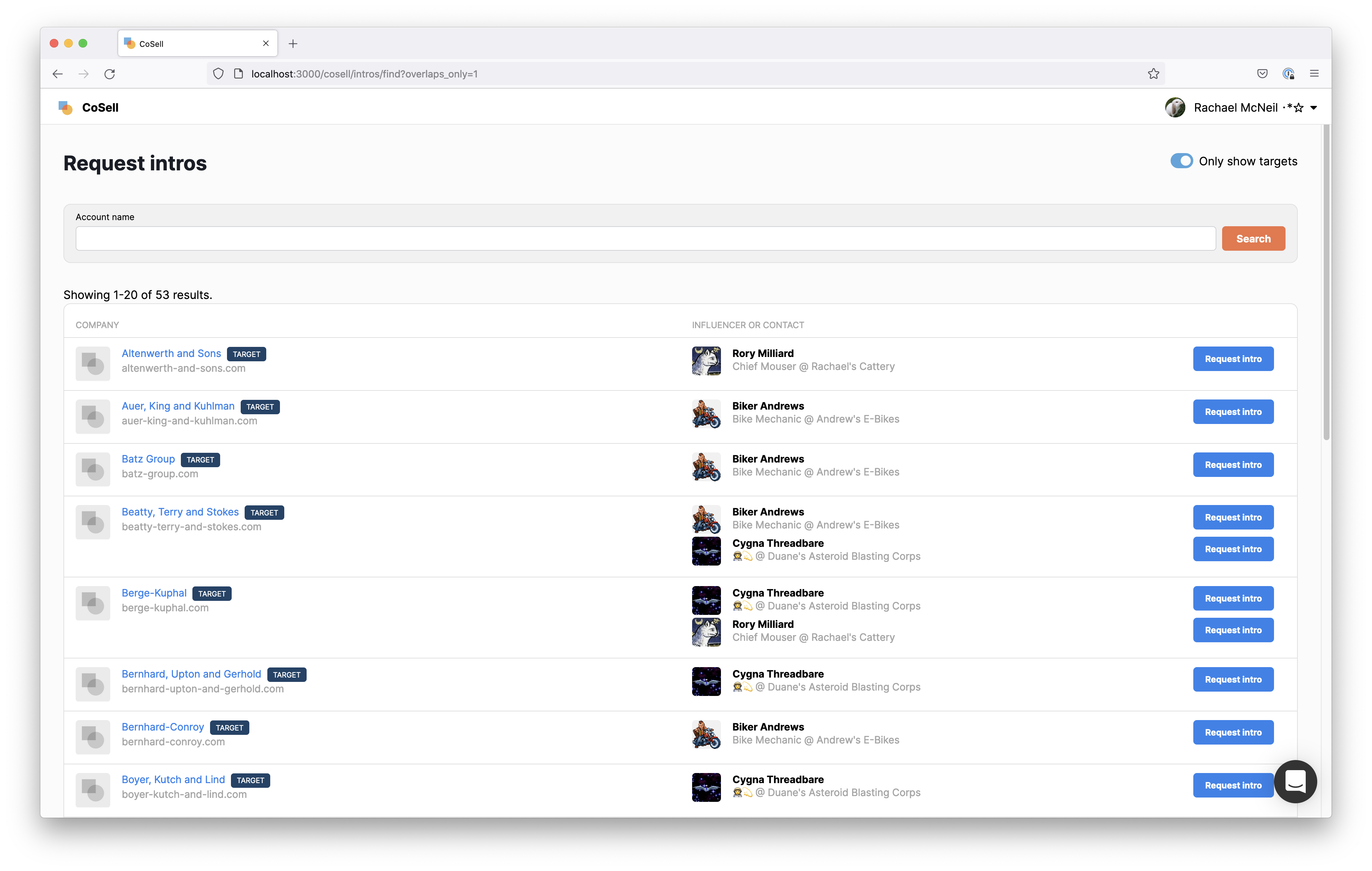 Organization Settings
Users can manage partners, accounts, team members, and organization details under the "Organization Settings" menu.

The side navigation menu has an updated design.

Users can now upload custom logos on the 'Edit Organization' page.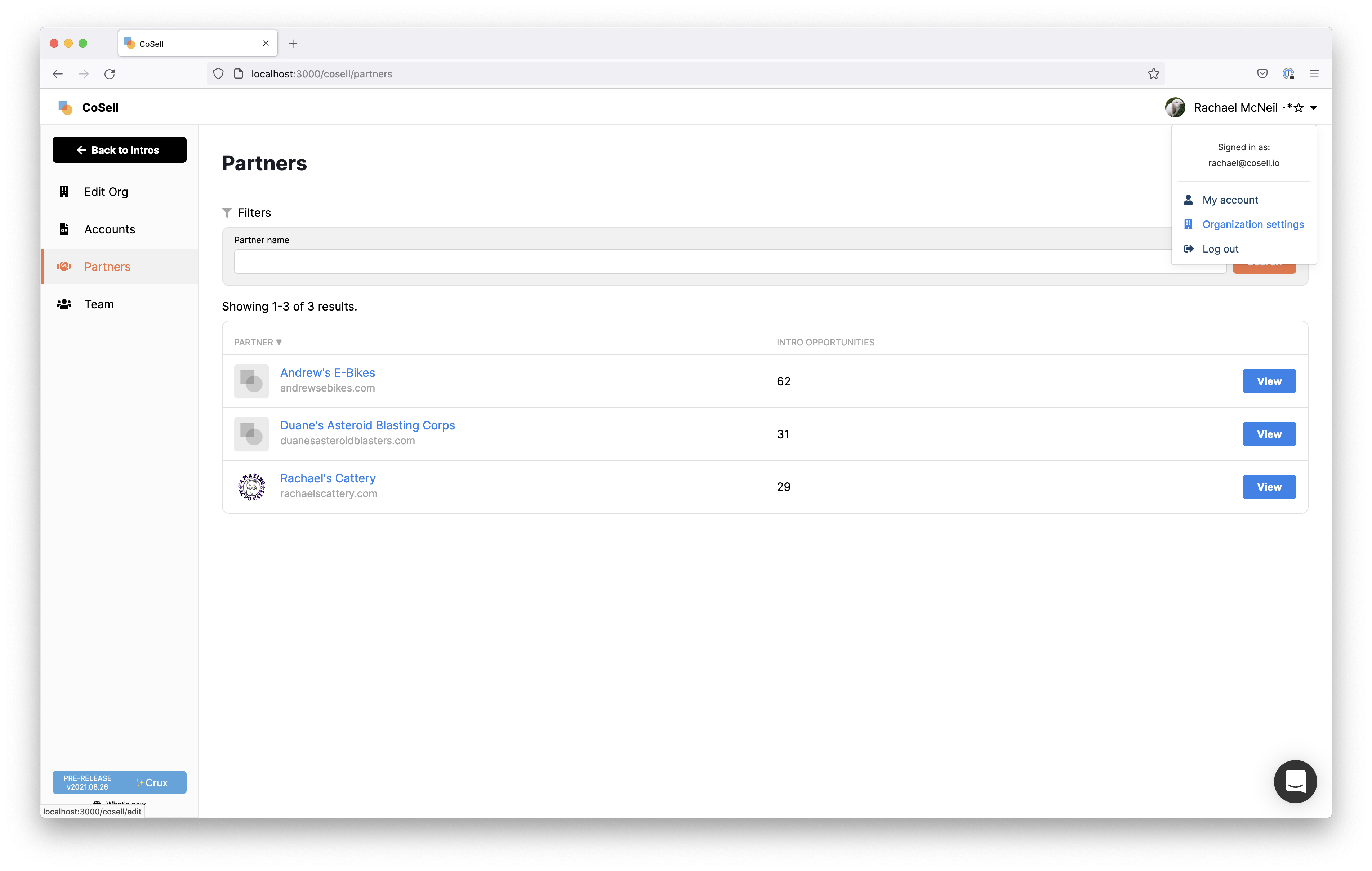 Partners
The partners user interface has been simplified.

The "Partners" tab takes you directly to a list of all active partners.

Users can manage pending invitations or invite new partners by clicking on the "Partner Invitations" on the top right of the Partners page.

The default message for inviting partners has been updated.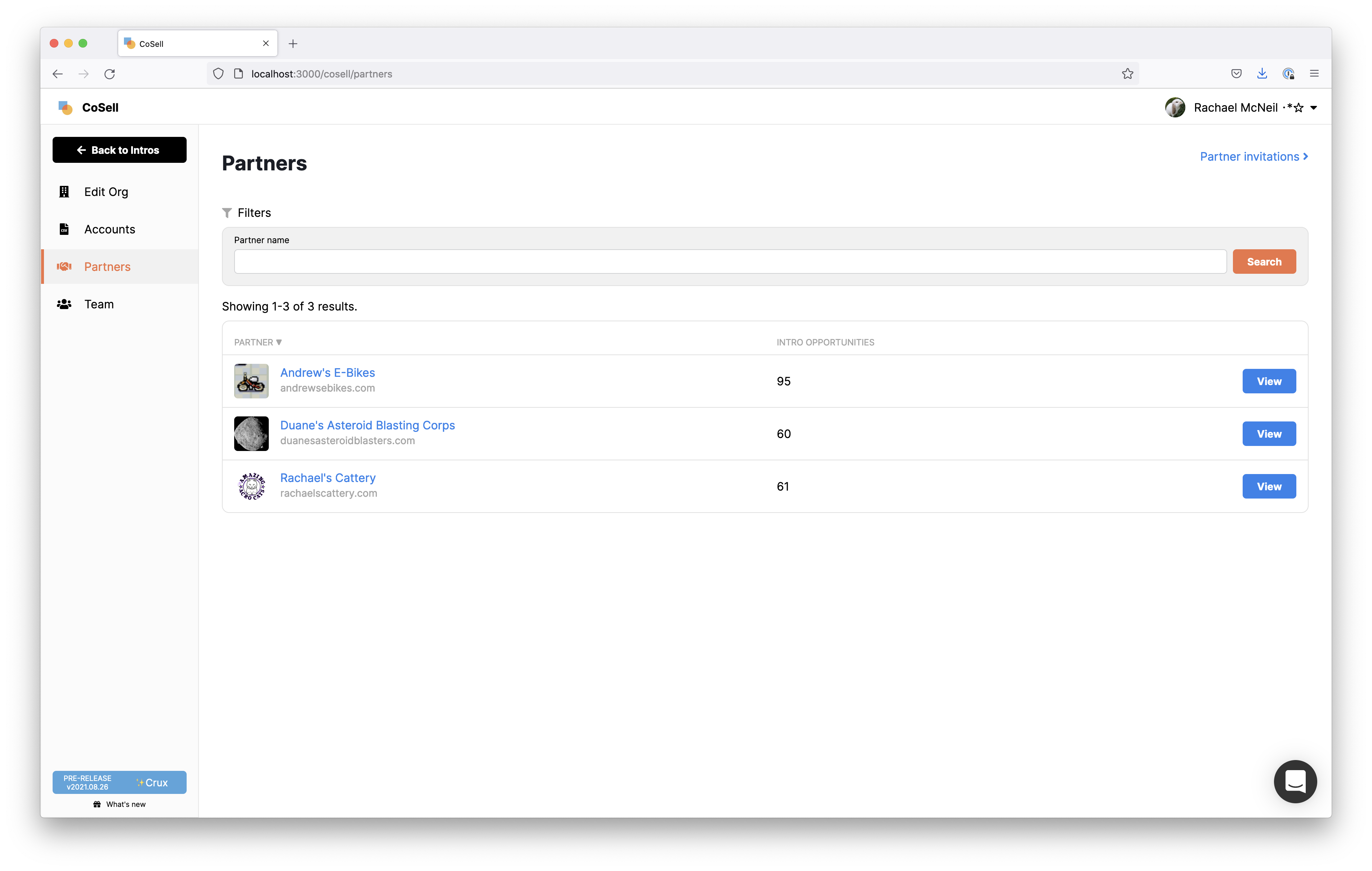 Accounts
Prospect accounts are now referred to as target accounts or just 'targets'.

Customer accounts are now referred to as 'contacts', to accurately convey that these are any accounts that an influencer is able to make intros into, even if the influencer hasn't sold to them.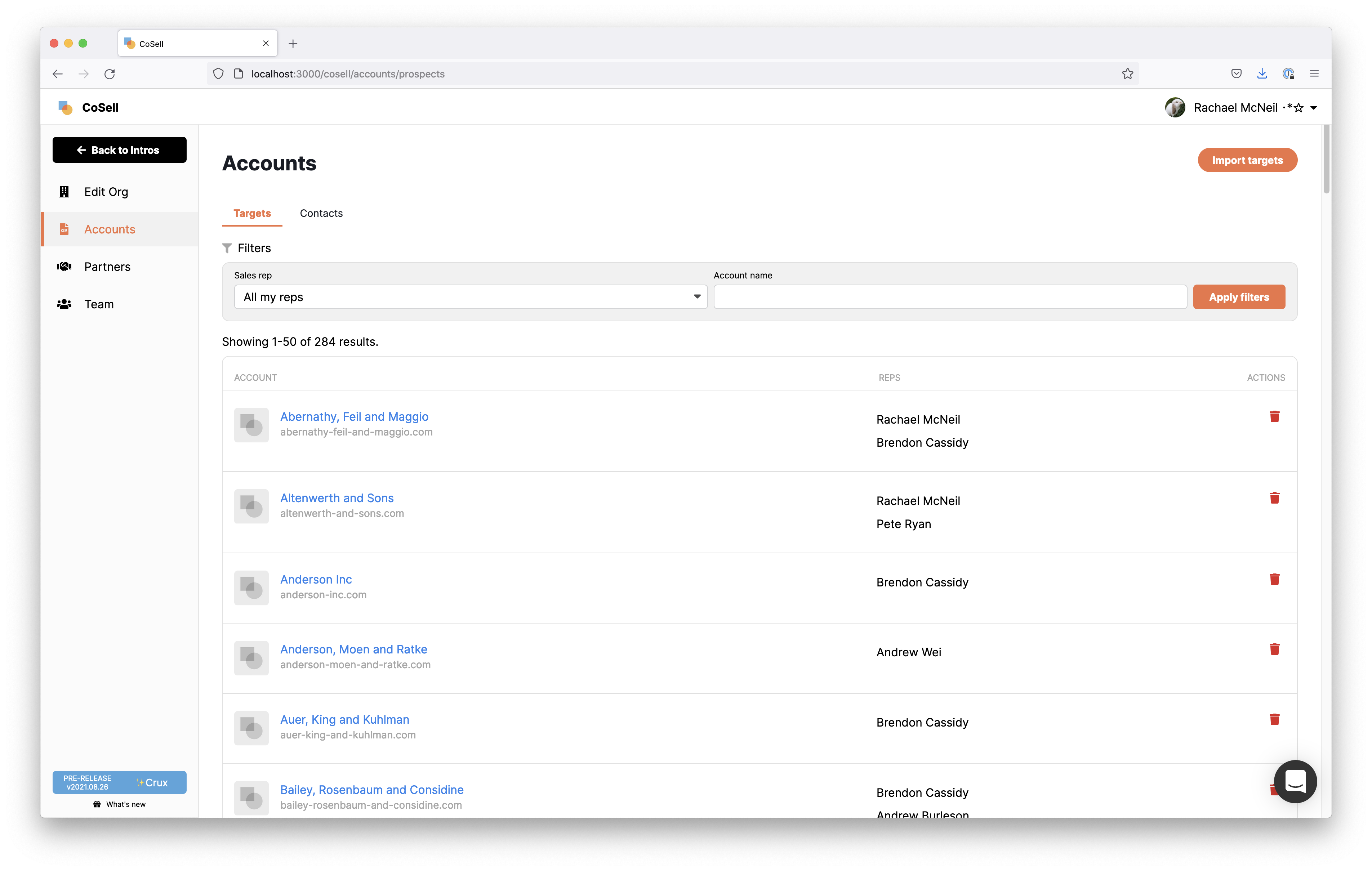 Miscellaneous
We fixed a bug with the dropdown menu sometimes not showing up after navigating with the back button.

Our support team can now handle connecting CoSell users and influencers on the platform.

We've improved the mobile compatibility of several pages, so CoSell will be easier to use on smaller screens.