DATE:

AUTHOR:

CoSell development team
DATE:
AUTHOR: CoSell development team
Improved UI for Accounts, Partners & Intros makes navigating the platform more intuitive and easy.
Intros, just a click away
User email addresses, across the platfrom, have been replaced with simple buttons to initiate contact.

The all new Intro Request Form allows you to message influencers and partners for warm introductions with their contacts, on your behalf. The form is easily accessible with the new 'Request Intro' & 'Offer Intro' buttons.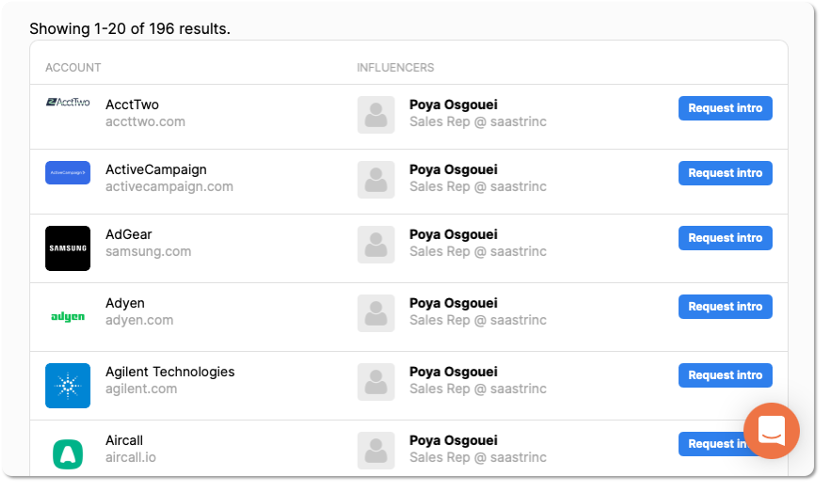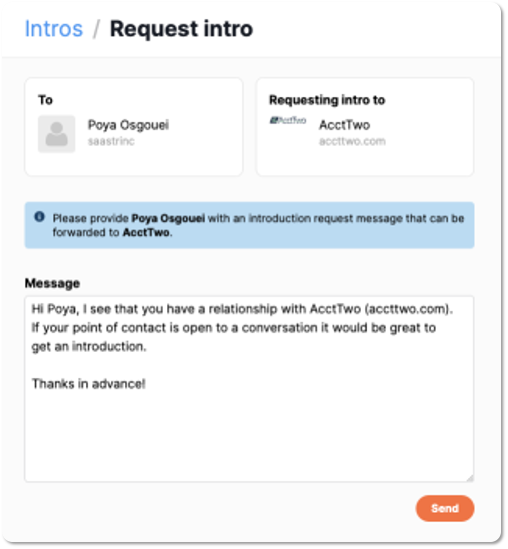 Overlaps are now 'Intro Opportunities'
Accounts:
Your results will appear with the new button to Request / Offer Intros. No more filters for overlap type.

Partner Dashboard & Details Page:
Active & potential partner lists will only show the number of intro opportunities, rather than all types of overlaps.

If a partner has "Share all customers" enabled, all their customer accounts will be visible under 'Request Intros'